The key steps in taking the 'journey' to zero trust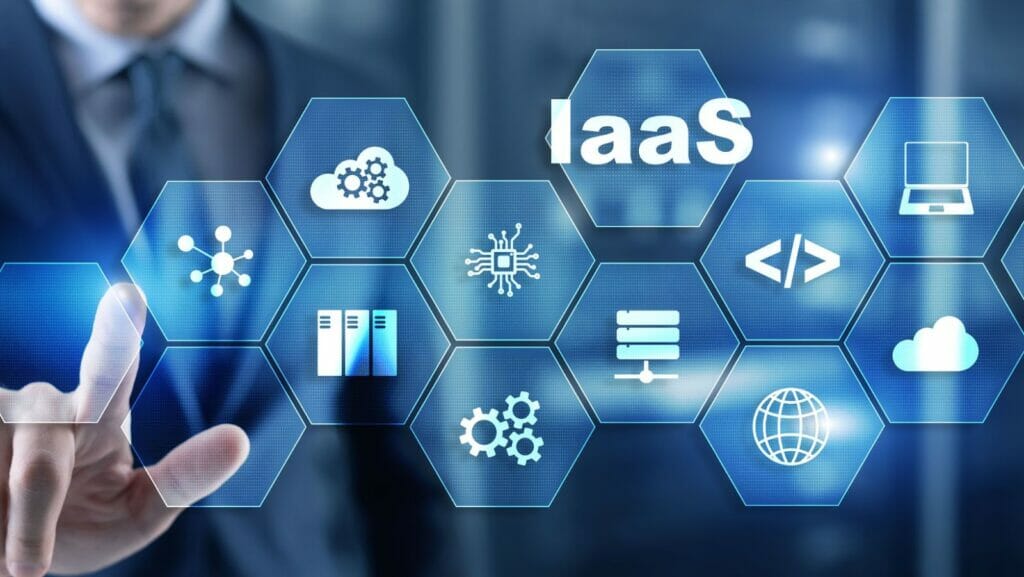 In a world of ever-increasing cyber threats, one of the key priorities for organizations is to secure their environment with a zero trust model. Banyan Security secured $30M to help organizations on their 'journey' to zero trust.
In this article, we will provide an overview of the essential steps that need to be taken to embark on the journey to zero trust.
Definition of Zero Trust
Zero trust is a security strategy becoming increasingly important as organizations strive to defend against data breaches and other cyber threats. Zero trust is based on the principle that you should not automatically trust any user, device or system that attempts to access your network or data. Instead, all connections must be verified and authenticated before allowing access to network resources.
Zero trust is about organizations needing an approach for managing identities, resources and device connections continuously. It involves strict identity-based access control measures to ensure only trusted users, devices and services can connect to the network. This creates layers of security around devices regardless of location – cloud, on-premise or hybrid systems – and devices beyond networks, such as personal digital assistants (PDAs) and Internet of Things (IOT) devices. In addition, zero trust recommends verifying each user's identities via multi-factor authentication (MFA) upon initial connection request to ensure the organization's system can confidently trust the user identity.
The primary objectives of zero trust include preventing unauthorized access and ensuring secure connectivity within an organization's infrastructure while protecting sensitive data. Zero Trust also serves as a mindset shift in how we think about security; where instead of treating everything inside one's firewall as trustworthy and controlling what comes in from outside like suspicious traffic – all traffic is considered untrustworthy until it's specifically identified otherwise by authorizing authentication mechanisms like MFA protocols mentioned above.
Overview of Banyan Security
Banyan Security is an identity-based security company committed to helping organizations reach zero trust. With the recent $30 million in funding support, Banyan Security has developed a comprehensive security platform that turns traditional cyber security on its head. By leveraging machine learning, intelligence and dynamic linking technology, Banyan Security allows enterprise customers to streamline access management securely and cost-effectively.
By switching from a perimeter-centric approach, enterprises can reduce risk while enabling end users to remain productive. Banyan offers enhanced visibility, real-time detection capabilities and improved response times via their unique cloud based environment solution. In addition, this platform encourages organizations not to assume trust but rather transmit contextually verified identities – resulting in improved personnel monitoring with every access request authenticated and cross validated.
Banyan Security also provides an identity-centric enforcement for applying least privilege, monitoring user activity through event logs, feeds from various data sources as well as automated user reviews – ultimately reducing the number of privileged accounts required for carrying out administrative activities in comparison to existing methods.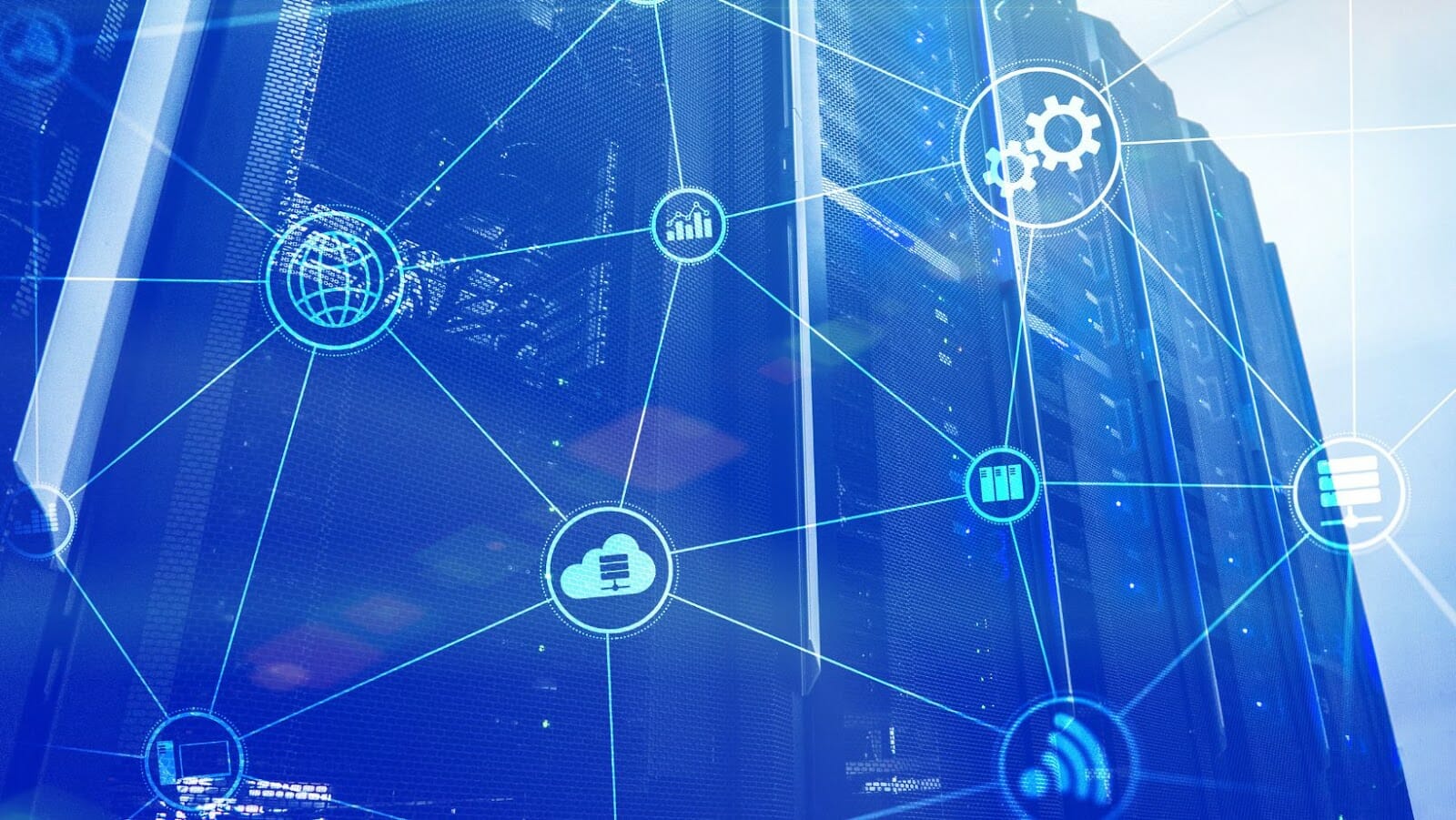 Challenges of Zero Trust
The 'journey' to zero trust is transitioning from a traditional security model to a zero trust security model where layers of security controls protect systems, networks and data. To achieve this, organizations must understand the challenges involved and the steps that need to be taken to ensure a secure and successful transition.
This article will discuss the key steps needed to take the journey to zero trust and the challenges organizations face when implementing it.
Establishing trust in an 'untrusted' environment
Zero trust is a security principle aimed at limiting malicious actors' access to an organization's most sensitive information by requiring that users and devices be authenticated before they can access any part of the network. It focuses on verifying identity rather than building "trust" in any entity. This verification is done by inspecting the context of each request for authentication and authorization, rather than relying solely on usernames and passwords.
While zero trust gives organizations better control regarding securing their networks, implementation can be challenging. Many organizations don't have the resources or knowledge to properly implement zero trust systems within their infrastructure. It requires careful planning, designer selection, technical setup and often a complete overhaul of existing security protocols. Additionally, organizations must determine how their system will remain secure while still allowing user access internally or externally, they must also decide how applications will integrate securely, as well as what rules need to be created around granting user-level access to certain parts of the network.
Organizations on this journey would benefit greatly from enlisting an experienced partner with deep expertise in zero trust solutions such as Banyan Security. By working together to identify weak spots in your security architecture, detect anomalies before they turn into attack campaigns, and ensure each asset is managed correctly over its entire lifecycle, you are taking proactive steps toward safeguarding your digital environment on your journey to Zero Trust implementation success.
Establishing trust between users and devices
The first step in the journey to Zero Trust is establishing trust between users and devices. This requires a deeper level of authentication, meaning the user must use more than just a username or password to gain access. Multiple authentication methods, such as biometrics and behavioral analytics, can be used.
Since having strong authentication gives users access to protected assets, organizations must consider how to protect those assets from advanced threats such as zero-day exploits and malicious insiders. While traditional security measures of static IP address whitelisting and firewall rules are still necessary, they are no longer sufficient. Instead, additional precautions like multi-factor authentication should be used with segmentation and zoning techniques that limit access to certain resources to mitigate these risks.
Organizations can also ensure the trustworthiness of the devices by monitoring common indicators of compromise (IoCs) including network traffic patterns and system changes; conducting periodic vulnerability scans; and regularly updating security systems with appropriate patches/updates. Furthermore, team collaborative interactions should be monitored to detect suspicious activities that could lead to a potential breach. Finally, companies should implement solutions to prevent data theft via sensitive infrastructure components such as outlook email inboxes or websites for customer data entry or withdrawal.
Establishing trust between users and applications
Establishing trust between users and applications is one of the most challenging aspects of creating a zero trust architecture. To achieve trust within the system, organizations must employ a layered approach that begins with the authentication of users, applications and devices. Authentication can be done using various methods, such as two-factor authentication (2FA), single sign-on (SSO) or multi-factor authentication (MFA). This is essential, as any authentication method without trusted factors will fail in a zero trust environment.
The next step is ensuring user access to applications and data is correctly governed. Access control techniques allow organizations to grant or revoke access based on user identity, role and contextual attributes such as location. Once authenticated and authorized, users can securely access their applications via secure communications protocols such as VPNs or TLS/SSL encryption. It's worth noting that adopting technologies like end point security products and web application firewalls can help provide trusted context around user actions while reducing risk.
The last step in building a successful zero trust architecture is maintaining visibility into user activities across all resources. By combining real-time analytics with alerts for abnormal behavior, organizations can detect suspicious activity before malicious intent becomes apparent. In addition, anomaly detection and policy enforcement will help maintain compliance and reduce the attack surface by preventing unauthorized users from accessing systems with compromised devices or connections from unknown locations.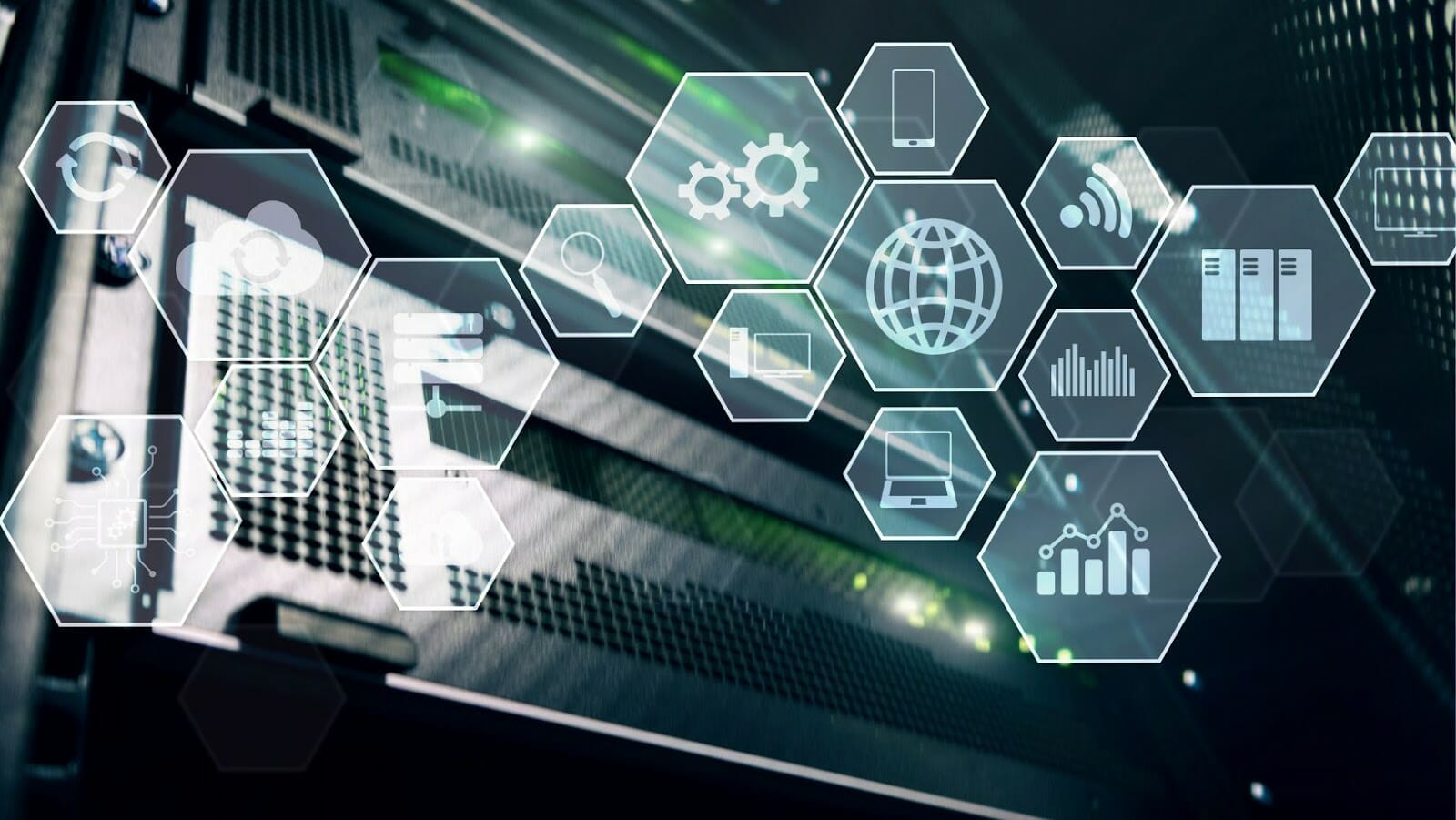 Banyan Security lands $30M to take enterprises on 'journey' to zero trust
Banyan Security offers enterprises a comprehensive solution to the 'journey' to zero trust. This solution incorporates various steps that involve the implementation of a secure access control architecture that enables organizations to identify, authenticate, and monitor the activities of the users who have access to the organization's sensitive systems and data.
Banyan Security's solution ensures businesses can protect their most important assets without sacrificing productivity. Let's take a look at the solution in more detail.
Identity-based access control
Identity-based access control is the first and most integral step on a company's zero trust journey. This involves ensuring that the identity of every user attempting to gain access to systems and networks is correctly verified using multi-factor authentication methods, such as passwords and biometrics. Knowing who is accessing network resources makes it easier to control who is authorized to access specific resources and audit user activity. In addition, organizations should ensure that every account has an up-to-date identity profile. As users' life events change (job roles, department changes etc.), they should be granted only the access rights necessary to carry out their roles. Furthermore, all accounts should be uniquely associated with a single user rather than shared among multiple users or machines. This ensures that all sessions are traceable and accountable.
The next step of the zero trust journey involves establishing what devices corporate users may use to connect with corporate applications. This thorough device discovery process helps organizations understand which device types are connected to prevent malicious actors from hijacking lost or stolen devices to gain access credentials from these devices. To protect against these threats, multi-factor authentication must be used when granting application access through different devices or networks (including BYOD). As such, establishing a uniform policy for controlling endpoint privileges can help organizations avoid security threats posed by non-standard configuration settings or applications running on endpoint devices without authorization or approval from IT personnel.
Creating segmentation policies within networks can further help protect systems from malware and other malicious activities by allowing organizations to establish rules around how data can flow between various segments of the network while still allowing normal business operation flow uninterruptedly with minimal disruption resistance on user experience endpoints. Organizations must take this step of the journey to ensure strong security posture defines their organization: limiting what activities certain users can perform within their organizational confines while still preserving corporate goals and objectives – ultimately meeting legal requirements concerning privacy standards throughout the application ecosystem itself both internally and externally across all axis points – helping them remain compliant at an even more granular level along this 'journey' which Banyan Security provides its customers based on their identified use case requirements along this continuum across their systems landscape cycle.
Multi-factor authentication
Multi-factor authentication (MFA) is a key step to zero trust. Banyan Security provides a simple and secure authentication solution that enables organizations to efficiently protect against unauthorized access. It offers access control capabilities, including two-factor authentication (2FA), single sign-on (SSO), adaptive authentication, passwordless authentication and private key infrastructure (PKI). In addition, the solution ensures secure user identities, whether employees log in from the corporate network or remotely.
The multi-factor authentication subsystem integrates with multiple identity providers and cloud security solutions to provide contextual risk assessment and quarantine threats before they enter the system, without impacting user experience. In addition, it provides granular visibility into every user journey so that security teams have the intelligence needed to quickly spot suspicious activities and take preventive action.
Banyan Security's multilayered approach reduces the risk of unauthorized access by integrating strong multi-factor authentication methods such as biometrics—including face, fingerprint or voice recognition—into the system in addition to MFA protocols like SMS one-time passwords, out of band authorizations or challenge questions. In addition, this approach permits administrators to set up conditional access rules based on properties of users and devices such as location, device health or behavior profiling. This automated response helps strengthen an enterprise's zero trust posture while mitigating disruption for authorized users trying to access securely protected assets.
User and device profiling
User and device profiling is Banyan Security's first step to help organizations shift to Zero Trust security. This approach identifies and profiles users and their devices, apps, and data to establish a baseline of trusted behavior so that authentic access requests can be identified quickly and accurately. In addition, this establishes trust boundaries around the external workspace, enabling admins to grant more access while maintaining control.
This multimodal approach allows organizations to check user identities using various validating methods. Whether checking public records, data entry systems or other details, user authentication helps define perimeters that distinguish legitimate vs illegitimate access requests before they enter the protected environment.
By leveraging fine-grained identity-based policies for allowing resource access, administrators can backup permissions with biometric data as two-factor authentication for both mobile device and application logins. This helps give a better sense of control of who has entered or is attempting to enter corporate resources.
Once user identity is established within the perimeter, admins can go one step further by authenticating involved device status such as operating system patch levels, applications installed, disk encryption enabled etc., which provide additional trust layers for ensuring only authorized endpoints are granted access into protected environments. This ensures all gateways remain secure at all times for users to securely perform their jobs without any intentional or unintentional introduction of risk in the network environment.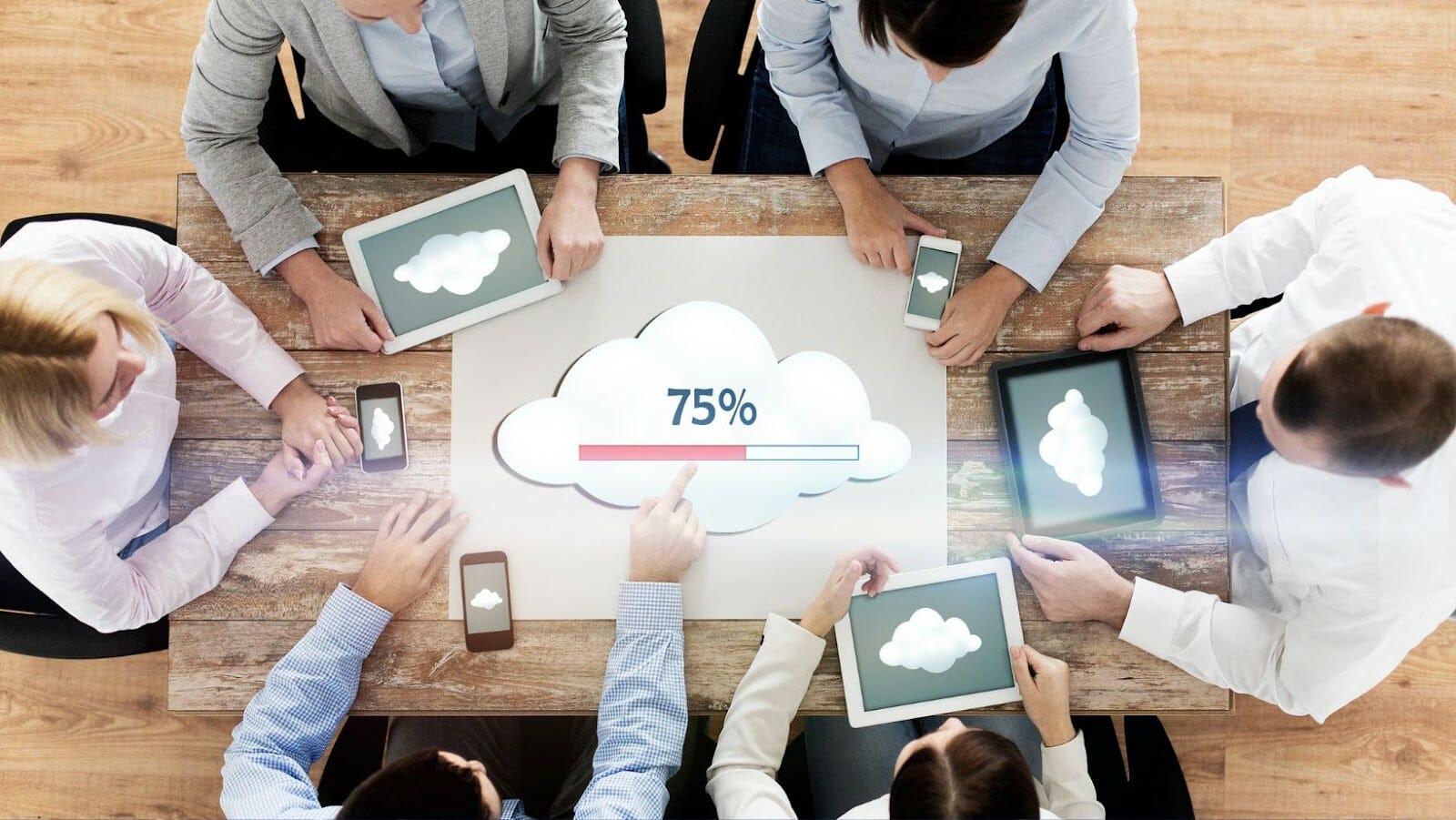 Benefits of Zero Trust
Zero trust is an approach to security that assumes that no user or device can be trusted implicitly, even if they are located inside the internal network. This concept has become increasingly popular as organizations have had to adapt to the new threat landscape and technology.
In this article, we will explore the benefits that organizations can expect to experience when taking the "journey" to zero trust.
Improved security
Enterprises have long employed a trust-by-default policy to network security that sees all digital entities, users, systems and more trusted until they behave naughtily. Zero Trust moves away from this model, requiring all network users — internal or external — to be authenticated and verified before granting access. According to Gartner (PDF), Zero Trust "assumes breach" so nothing is trusted until it is confirmed through authentication techniques.
This increased security can often be achieved using User and Entity Behavior Analytics (UEBA) tooling which uses machine learning algorithms to learn the normal behavior of users to flag any abnormal activity. Multi-factor authentication is also key for verifying identities, and two-way endpoints are used to authenticate the user and the device.
As mentioned by Banyan Security CEO Abhishek Anand, outsourcing your zero trust journey (as he puts it) could be an effective way for non-technical enterprises who may use legacy infrastructure where less expertise is available. The right partner should bring years of security experience that can streamline the process off getting zero trust up-and-running while also providing low cost software solutions utilizing technologies such as containerization that can improve longer term migration processes.
Simplified compliance
Zero trust offers important benefits that can help organizations simplify compliance with regulations, such as FFIEC, FIPS and HIPAA. By following the zero trust model, organizations can more easily meet requirements for safeguards and authorization.
Additionally, if an organization stores data in the cloud or has multiple cloud applications, they can use zero trust to secure their on-premises applications and services.
Zero trust also makes it easier to deploy security features without time-consuming installations and upgrades. This can improve response times to security threats since new technologies don't require lengthy installation and configuration processes.
Finally, zero trust models provide assurance that all network traffic is authenticated and authorized no matter where it originates — in the case of hybrid environments — or after a user has been authenticated remotely. With less effort users need during authentication processes, productivity and user experience are improved across remote sites.
Increased productivity
With Zero Trust, users can access the applications and resources they need quickly and conveniently, allowing an increase in productivity from employees who no longer waste time trying to jump through authentication hoops.
Furthermore, with Zero Trust, companies can ensure only the right people are accessing their applications and resources: authentication is more granular, so users don't have to be continuously challenged with extra steps. That further enhances productivity by reducing security fatigue among users that constantly go through the often arduous authentication steps of traditional security solutions.
In addition to its productivity-oriented benefits, Zero Trust allows companies to stay secure while still being agile in their actions and decisions. Businesses that confidently trust no one but explicitly permit access by verifying every connection can react swiftly in a fast-paced marketplace without compromising their Level of security.