Bibit is a robo-advisor app for Indonesian investors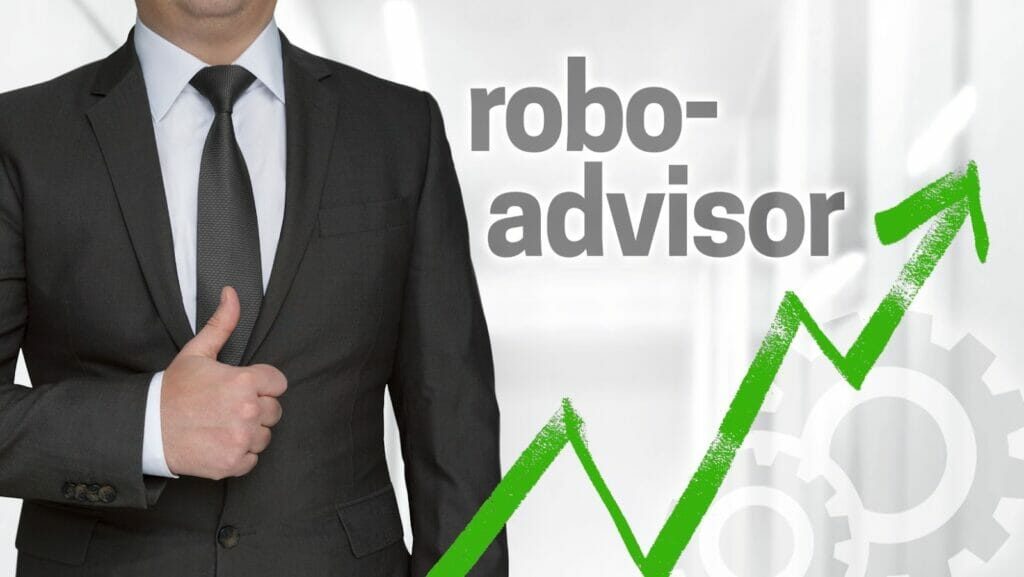 Bibit is an Indonesian robo-advisor app, designed to make investing easy and accessible for everybody. Founded in 2019, it has gained widespread popularity in Indonesia due to its low fees and user-friendly interface. Recently, it raised $30 million in a Series B round led by Sequoia Capital India.
In this article, we'll give an overview of Bibit, how it works, and the features it offers.
Introduction to Bibit
Bibit is a financial technology (fintech) company focused on helping Indonesian investors make informed investment decisions. The company offers Indonesians a variety of digital products, including a robo-advisor app that provides personalised advice and automated portfolio management solutions.
Bibit's mission is to empower local investors with the knowledge and tools they need to make informed investment decisions, while at the same time providing a user-friendly and convenient platform to do this on. Bibit's team is made up of experienced finance professionals who are dedicated to helping Indonesians meet their financial goals.
The Bibit robo-advisor app guides users through an easy onboarding process to help them select asset classes and build tailored portfolios customised for their risk preferences, timelines and goals. Investors also benefit from automatic portfolio monitoring and updating, helping minimise risks and maximising investment returns.
In addition to its portfolio recommendations, Bibit provides:
Timely analysis of the Indonesian stock market.
Economic insights from prominent economists in the region.
Personalised customer support from experts in the industry.
This allows users to stay ahead of changes in investment strategies due to macroeconomic events or individual needs as they evolve.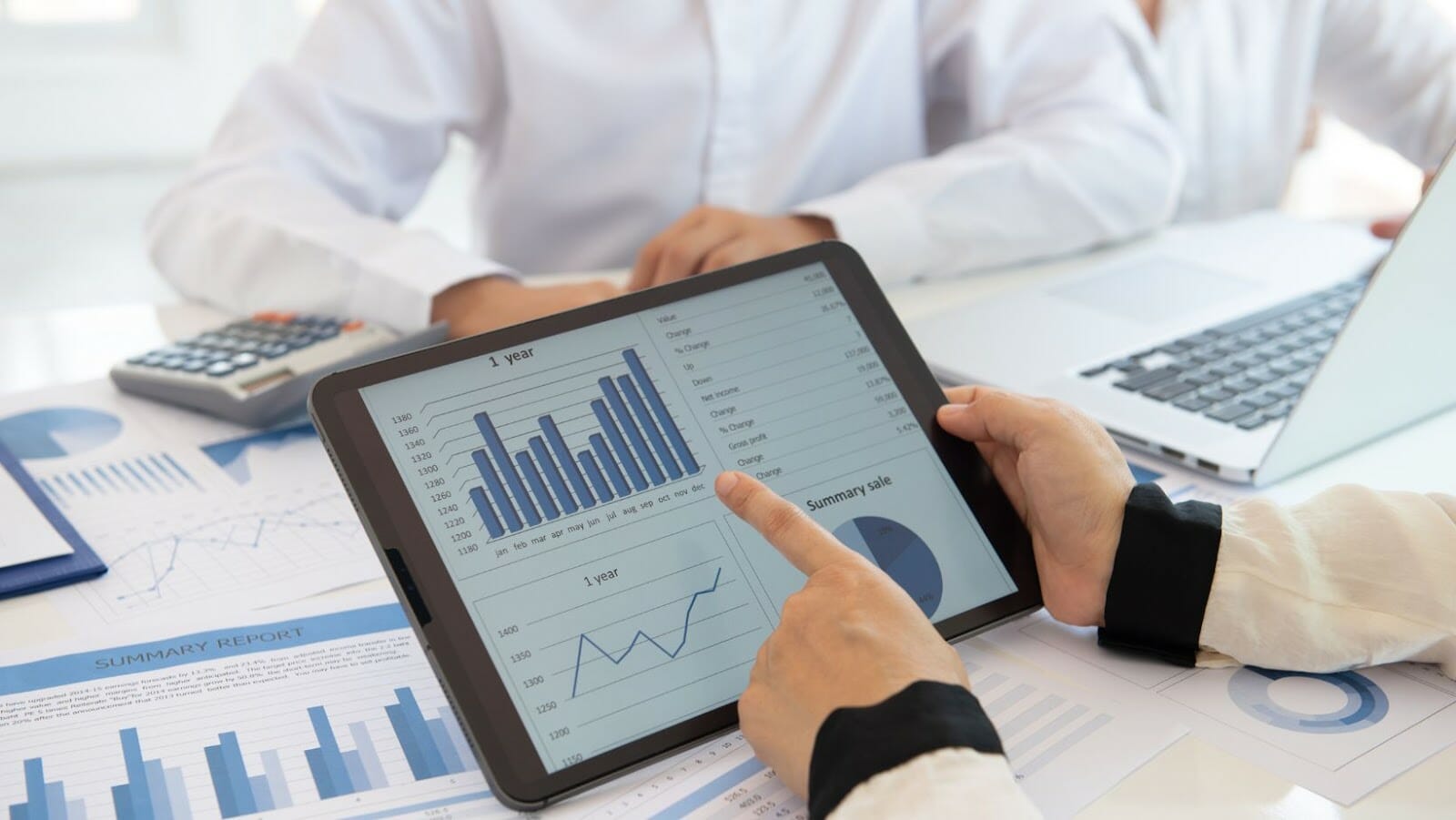 Overview of Bibit's services
Bibit is a robo-advisor app that helps Indonesian investors to invest in the stock market. It combines modern technology with financial knowledge and data science to give all types of investors easy access and user-friendly features. Bibit's wide range of services includes portfolio analysis, automated risk analysis, portfolio optimization, asset allocations, portfolio management, commission-free accounts, and low minimum deposits.
Portfolio Analysis: Bibit's AI engine automatically analyses each user's profile, including their risk preferences and goals. This helps users make informed decisions when investing in high-risk investments such as stocks.
Automated Risk Analysis: Besides analysing portfolios, Bibit also performs risk assessments using sophisticated algorithms to help minimise any potential losses for its users by minimising market volatility.
Portfolio Optimization: Bibit guides users through creating an optimal portfolio based on their individual preferences, such as acceptable levels of risk or maximum expected returns.
Asset Allocation: The app uses an algorithm to find ideal asset allocations according to each user's investor profile; it also provides short-term allocations if the situation changes over time.
Portfolio Management: Bibit monitors portfolios 24/7 and rebalances them according to user preferences whenever needed; this allows them full control over their investments while minimising risks.
Commission Free Accounts: All transaction fees are waived when customers use Bibit's services, making it one of Indonesia's most affordable investment services.
Low Minimum Deposits: Investing with Bibit requires just a small amount of money compared to traditional brokerages because there are no commissions or minimum deposit requirements. It is one of the safest and lowest cost investment solutions available for Indonesians who need help making wise investments decisions:
Indonesian robo-advisor app Bibit raises $30 million led by Sequoia Capital India
Bibit, a robo-advisor app for Indonesian investors, has recently seen unprecedented growth and success. The company has just received a new round of funding worth $30 million led by Sequoia Capital India. This investment has allowed Bibit to expand its operations and reach more investors in Indonesia.
In this article, we will look at the reasons behind Bibit's success and growth.
Bibit's key accomplishments
Since its launch in 2017, Bibit has quickly established itself as one of Indonesia's leading digital wealth management companies. Today, Bibit serves more than 600,000 customers with its efficient robo-advisor capabilities and pioneering ways to make investing convenient and accessible for all Indonesians.
To meet the growing needs of Indonesia's investors, Bibit has achieved some key milestones: -Bibit became the first financial technology company in Southeast Asia enabled with artificial intelligence (AI). By leveraging AI technology, Bibit helps customers make smarter investment decisions.
-In 2019, Bibit was awarded the "World's Best Robo-Advisory Platform at the Asia Asset Management Awards 2019 in Hong Kong. This award recognized the success of Bibit's innovative approach to personal portfolio construction and management while delivering excellent customer experience to investors.
-The same year, Bibit launched a pioneering "smart investing plan" that allowed everyday Indonesians to plan their investment portfolios according to their goals, preferences and budgets. This game changer democratised investing in Indonesia while making it accessible for retail investors all over the archipelago.
By staying true to its mission of creating an easy and simple way for Indonesians to invest their money wisely and grow their wealth steadily, Bibit continues to evolve its product offering with platforms such as an automated financial planner and portfolio manager tools to enhance customer convenience when investing online.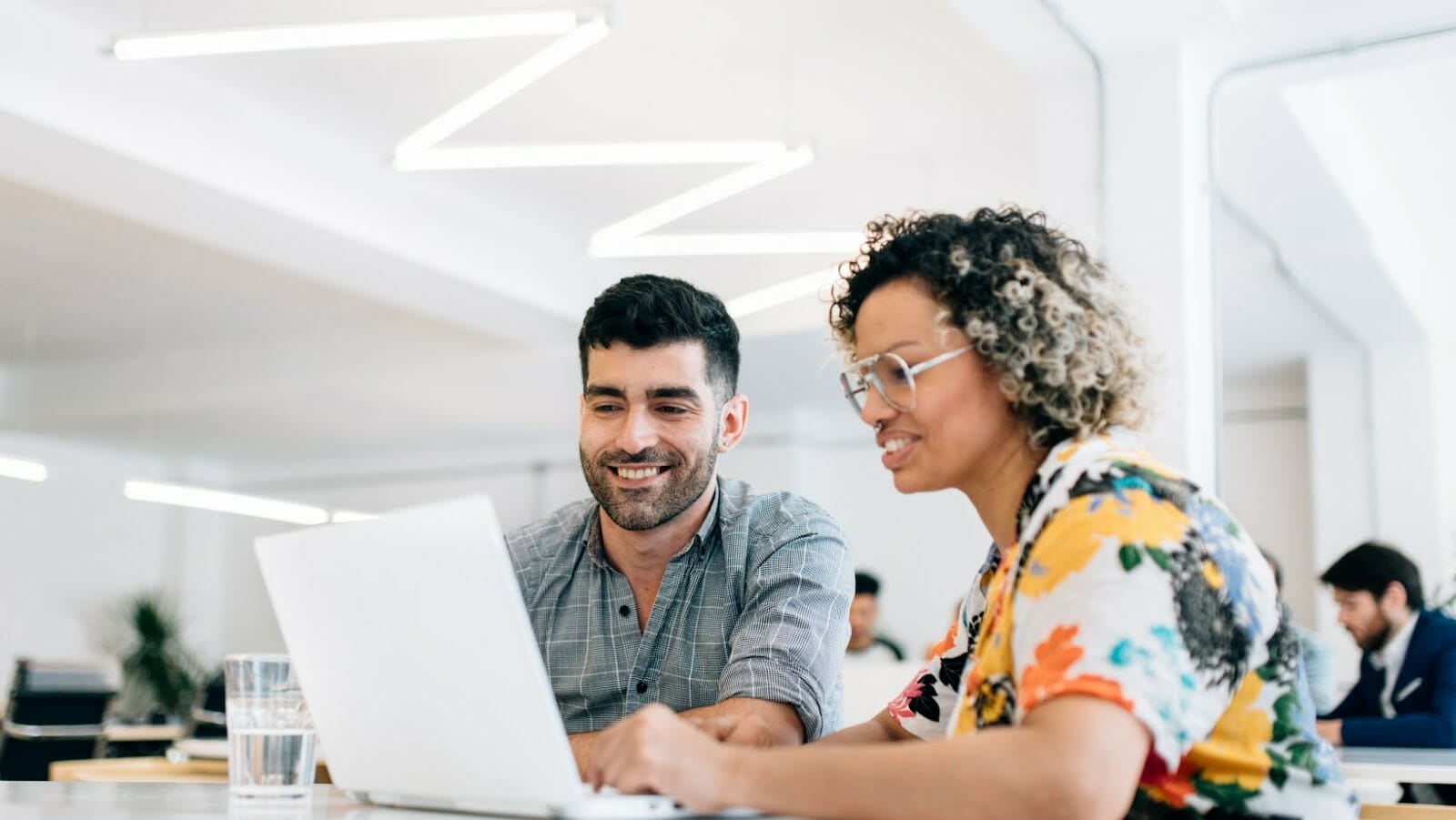 Bibit's recent fundraising round
Bibit, the financial technology (fintech) startup, has recently completed a successful funding round. Valued at USD 120M, it is the largest fundraising round ever achieved by a Southeast Asian (SEA) robo-advisor app. This recent round signals a major milestone in the expansion of Bibit, as they look to bring Indonesia into the global fintech market.
The funds will help accelerate Bibit's growth, especially in developing its digital banking system and expanding its user base in Indonesia. In addition, by establishing new partnerships with international banks, universities and strategic investors, Bibit intends to provide Indonesians with access to tailored investments and expert advice that meets their needs.
By leveraging advanced algorithms and cutting-edge technology, Bibit plans to build their online platform that provides users access to sophisticated investment products and services normally available only through traditional channels. With over 3 million users already registered on the app and having transacted over USD 500 million worth of investments so far in 2021 alone, it is clear that unlike traditional banks or brokers which may be slow at adapting to new trends or technologies, Bibit has been able to successfully tap into underserved markets.
Through this funding round, Bibit will also be able to expand its reach within the SEA region while transforming the way Indonesian investors access financial markets and advice in general. In addition, it hopes its success will encourage other up-and-coming fintech startups looking for ways to leverage technology for greater financial inclusion in the region.
Benefits of Using Bibit
Bibit is a robo-advisor application that provides investors in Indonesia with a wide range of investment solutions. It recently raised $30 million led by Sequoia Capital India, enabling the app to add new features and services.
This article will discuss the benefits of using the Bibit app for investing in Indonesia.
Low-cost investing
Bibit offers users low-cost investment opportunities with minimal effort and risk. Unlike traditional forms of investing, where investors' money is managed by professional advisors charging high fees, Bibit's automated portfolio management system allows users to manage their investments without paying hefty fees and commissions.
Users can select predefined investment portfolios or customise their portfolios with the help of Bibit's app or web platform – designed to make investing accessible to everyone.
With Bibit, users are provided access to various global ETFs, stocks and funds tailored to the user's risk tolerances and financial goals, which helps spread risk across different asset classes. This allows investors to take advantage of diverse opportunities and potential for growth no matter what markets are experiencing. Additionally, as markets change over time, Bibit's investments are continuously monitored and adjusted accordingly to achieve users' desired outcomes cost-effectively – reducing the need for manual reallocation.
Not only does this save investors time and money, it also ensures that portfolios comply with regulations associated exchanges impose when buying international securities through foreign brokers. All these combined benefits offer the perfect solution for those looking for an efficient way to invest at a low cost while still incorporating exceptional asset management services from experts in Indonesian finance communities – making Bibitt an ideal choice for many investors nationwide.
Easy to use platform
Bibit is an easy-to-use investing platform that provides the answer to investing straightforwardly. The application has minimal features, allowing investors to focus on what truly matters: their desired investment goal. Users can easily fill in their personal information and financial goals with little distraction to get started.
The Bibit app also allows users to invest with as little as one million rupiahs, making it much more accessible than other traditional providers of financial services. This has enabled Indonesian investors who are just starting with investing or looking for short-term goals to grow their money with limited resources.
Investment strategies created on the Bibit app are designed by experienced professional advisors who ensure that all methods adhere to rules and regulations set by the OJK (Financial Service Authority). In addition, the allocation is overseen by AI technology which helps create more personalised strategies for every Indonesian investor.
Further, Bibit also facilitates portfolio monitoring and adjustment according to market conditions and guarantees low rates on transaction fees and access to corporate services such as loan services from Hawkeye Investing Group. This makes it a great option for those looking for a secure, convenient, affordable way to diversify their investments.
Comprehensive portfolio management
With the Bibit app, investors can benefit from a comprehensive portfolio management system with an integrated and automated investing approach. Investors can easily manage their portfolios and track their assets in real-time, ensuring complete control over their money. The app helps maximise returns while minimising risks by taking into account general market trends, as well as individual risk settings. In addition, it offers personalised investment advice on various topics tailored to each user's financial situation.
The platform provides access to a wide range of mutual funds, stocks, ETFs and other investment products to give investors more flexibility in their portfolio selection and ensure they make the most appropriate investment choices for their goals and needs. The app also provides various support tools including informative articles and market data updates, making it easier for users to stay up-to-date on financial developments. Furthermore, Bibit's unique investor matching algorithm makes it easier for users to find potential mentors or like-minded investors with whom they can connect for additional guidance.
Bibit is the perfect solution for new and experienced investors looking for a user friendly yet comprehensive portfolio management platform. With cutting edge technology combined with custom tailored services, Bibit provides the perfect environment for taking control of your investments today!
Challenges Faced by Bibit
Bibit, a robo-advisor app for Indonesian investors, has raised $30 million in its latest funding round, led by Sequoia Capital India. The app has been gaining traction in the Indonesian market and is used by many investors. However, it has faced several challenges along the way.
In this article, we will explore some of the challenges that Bibit has encountered.
Regulatory hurdles
One key challenge Bibit faces in Indonesia is the country's regulatory framework, which impacts its operations significantly. For example, some activities require approvals from the Financial Services Authority (OJK) and other Indonesian banks.
Furthermore, Bibit's operations are subject to multiple regulations by various governing bodies including Indonesian Bank Regulation Number 10/2011 on Investment Management for Banks which requires disclosure rules for all of its transactions. The regulation also mandates certain risk management guidance and guidelines that must be adhered to by all financial institutions performing investment activities in Indonesia. In addition, as a robo-advisor app, Bibit must be compliant with the Securities Investment Law (No. 8/1995) as well as Customer Protection Rules implemented by OJK Number 38/POJK.03/2013 to protect Indonesian investors from fraud or abuse of their funds and ensure compliance with capital adequacy standards.
Bibit also faces challenges due to stringent KYC and AML requirements for opening a Bibit account imposed by OJK Regulation No. 9/2016 on General Principles of Customer Identity Management and Know Your Customer Principle for Financial Institutions Operating in Indonesia. As a result, Bibit must obtain the necessary documents such as government-issued ID cards & KTPs, residence permits & domicile letters from its customers before issuing them an account opening form, thus making it mandatory for customers to submit these documents before they can use their services. Additionally, after obtaining these documents, information should be verified by third-party providers or Bibit's users should be consulted while verifying customer identity data before issuing them with an account number or whatever products that they choose on the platform.
To remain compliant with local regulations, Bibit is implementing additional tools such as Know Your Transaction (KYT), Anti-Money Laundering (AML), and Counter Terrorism Financing (CFT). These tools will help guard against fraudulent activities like money laundering and corruption by monitoring suspicious transactions automatically using artificial intelligence and Machine Learning technology platforms so that timely action can be taken in case of any untoward activity on the platform.
Competition from existing players
The challenge of competition from existing players is one of the biggest difficulties Bibit must overcome before becoming a successful robo-advisor app in Indonesia. Over the past few years, the Indonesian wealth management industry has seen an influx of old-fashioned banks and financial service providers entering this robo-advisory scene. These traditional players are well established, have existing customer bases and offer competitive pricing models, making them very appealing options for investors.
Furthermore, many regulatory restrictions make it difficult for new players like Bibit to enter this lucrative market. Thus, to differentiate itself from its competitors and establish a strong foothold in the Indonesian wealth management landscape, Bibit must create a differentiated offering focusing heavily on user experience and customer service. The app should provide its users with accessible financial advice and help them manage their portfolios efficiently at minimal cost.
Additionally, it must carefully navigate regulatory concerns mandated by the Financial Services Authority (OJK) to ensure legitimacy for its services amongst investors looking for reliable portfolio management solutions. By doing so, Bibit can stand out from the crowd and better position itself in this hyper competitive landscape.
Low financial literacy among Indonesian investors
Robo-advisors are digital platforms that offer investors automated financial advice based on computer algorithms. The Indonesian market for robo-advisors has immense potential for expansion, due to the relatively low financial literacy levels among Indonesian investors. However, this factor presents a significant challenge that must be addressed before such platforms become ubiquitous in Indonesia.
Financial ignorance is particularly prevalent in Indonesia's rural population, although it is also a major concern among Indonesia's more affluent classes. Approximately 51 percent of adult Indonesians possess basic financial knowledge and 20 percent of Indonesian adults are considered 'financially illiterate', according to recent research by the World Bank's Global Findex survey. Moreover, financial illiteracy is highest in rural areas, with 27 percent of people in rural regions lacking any formal or informal education about money management.
Bibit needs to educate potential customers on proper investment strategies and risk management to increase the appeal of its robo-advisory services amongst Indonesian investors. Educating users will require developing strategies suitable for preparing individuals with low or no prior knowledge of investments and providing comprehensive support resources tailored towards helping them understand financial concepts like asset classes and diversification strategies to make informed decisions about their investments.
Future of Bibit
Bibit, the Indonesian robo-advisor app, has already raised $30 million led by Sequoia Capital India. This significant show of investor confidence indicates that the company is here to stay.
This article will explore the potential of Bibit, and what the future holds for the company.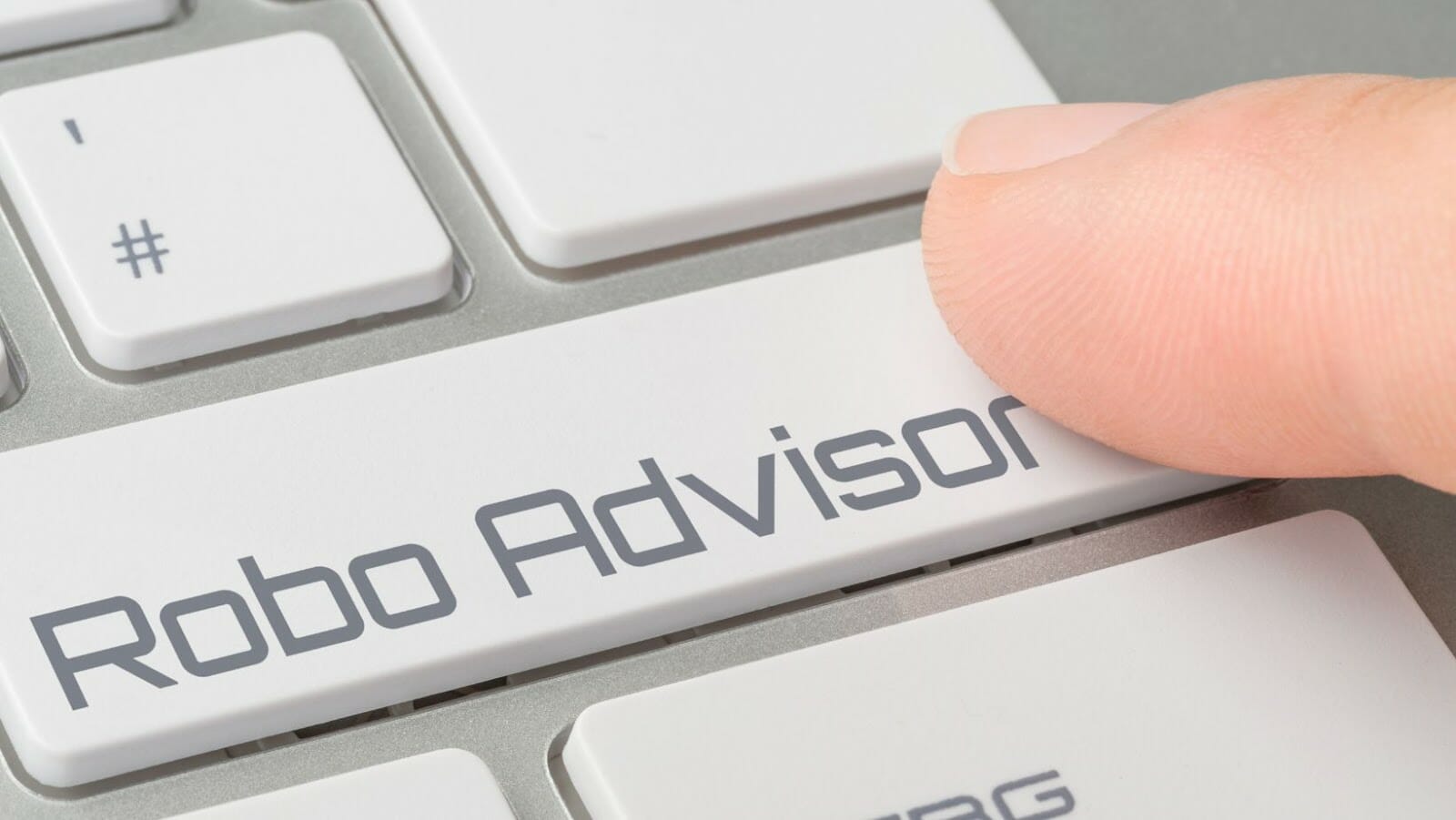 Expansion plans
Bibit currently offers a digital-first approach for its investors, however, the company plans to expand its services and offerings shortly. This includes expanding into international markets, increasing the range of products and services on offer, and allowing users a more customizable investment experience.
Not only that, Bibit also plans to further develop its platform to improve user experience and usability. This includes exploring more advanced features such as automated portfolio rebalancing, tax optimization strategies, financial planning tools etc. With these features, Bibit hopes to provide users with comprehensive financial planning and investment management guidance – maximising returns while minimising risks.
Lastly, Bibit is aiming for increased transparency in its customer service practices. This includes implementing better customer communication tools such as live chat support or e-mail/phone assistance – responding quickly and thoroughly to any customer inquiries or concerns. Furthermore, the company also plans to provide customers with clear terms of usage policies – empowering them with knowledge regarding their investments on the platform.
Plans to increase financial literacy
Bibit has always placed immense importance on financial literacy. Being an Indonesian financial technology startup, Bibit is well aware of the potential challenges in providing its customers robust and reliable financial advice.
Therefore, Bibit has several plans to increase its customer's financial literacy. Firstly, Bibit has published several educational articles that provide extensive details into investing terminology, principles and strategies. This allows users to understand investing better before they plan their investment portfolios.
In addition, Bibit holds regular seminars and webinars across Indonesia with more experienced practitioners on topics like asset allocation and stock selection through diverse platforms (Youtube channel, online communities etc.). This allows users to gain valuable insight into investment tactics and strategies experienced investors use in Indonesia.
In line with increasing literacy in investment activities, Bibit also recently rolled out a virtual assistant called "Elina" that guides users through each step of their journey with handy tips on financing goals setting & fund selection among other features for better user experience. Elina helps make investing such an easy & educated experience that leaves no reason for hesitation when starting one's portfolio journey.
Future fundraising rounds
Bibit plans to raise funds shortly to continue the development of its products and services. To meet this goal, Bibit is looking at several different options for financing. One option that has come up is a Series A round of funding, which will be used to expand the current offerings of Bibit, such as introducing new features and services and increasing its user base.
The Series A round is also meant to bring on more investors and enable Bibit to hire more specialised personnel such as software engineers, product managers and business developers who can assist with creating a strong core team, driving innovation and establishing a presence in both international markets as well as local markets within Indonesia. In addition, having extra funding allows the company to focus more on developing partnerships with banks and other financial institutions which are key players for Bibit to reach its ambitions.
The amount of money raised during this round will depend on how much capital is requested from potential investors. Depending on how attractive Bibit's concept seems, some investors might even decide to participate in later funding rounds to have a bigger stake in this venture. Nevertheless, raising additional funds will help Bibit elevate itself from being an innovative start-up into becoming an industry-leading robo-advisory app for Indonesian investors.
About The Author