The EU's antitrust case against Apple
The European Union has recently filed an antitrust charge against Apple over the iPhone maker's use of the Near Field Communication (NFC) chip. According to the European Commission, Apple requires developers who want to deliver NFC-based services via its devices and platforms to use an Apple-designed protocol. This ensures that only Apple products can benefit from the service, thus limiting competition in the market, which is antithetical to competition laws maintained by the EU.
The complaint outlines specific technical practices by Apple that serve as an exclusive gateway for all NFC-based platforms, such as Apple Pay, and control all aspects of them from end-to-end. This means other companies cannot access or create more competitive platforms using NF technology. In addition, it restricts any possibility of interoperability between different systems.
This ruling is part of a broader investigation conducted by the European Commission beginning in 2020 into several tech companies and whether their practices constituted anti-competitive behavior concerning their respective markets and operating models. To further examine this case regarding near field communication chips specifically, a deep assessment has been conducted into how they are used on iPhones to determine if they deny companies freedom and innovation when developing frameworks for their competing products. After this assessment finishes its inquiry period, a decision will be made regarding how or if EU antitrust law has been violated concerning Apple's usage of NFC chips in their products or services.
Apple to face EU antitrust charge over NFC chip
The European Union (EU) has initiated an antitrust case against Apple, as part of a broader investigation into using near field communication (NFC) chips in its mobile devices.
This investigation comes after European Union complaints were filed about Apple's alleged monopoly of NFC technology for payments. The European Commission is also looking into other companies' use of NFC in their devices.
This article will discuss the background of the case, the allegations against Apple, and the legal implications of the case.
Apple's use of the NFC chip
At the heart of the EU's antitrust case against Apple is the company's decision to use its own proprietary Near Field Communication (NFC) chip. This technology allows for any device to securely make payments using contactless technology.
Apple has long favored its own NFC hardware, rather than that of competitors. This has meant that other payment systems and services have been unable to deploy their solutions on iOS devices without Apple's cooperation. The EU believes Apple's refusal to cooperate with these services has damaged competition in the mobile payments sector, preventing faster and cheaper services from being adopted on iOS devices at scale.
The allegations hinge not just on whether Apple is illegally confining its consumers' access to third-party contactless payment systems, but whether it is abusing a dominant market position to garner undue competitive advantages. As a result, apple may face intense penalties to remedy anti-competitive behavior and potential fines or warnings of future compliance in similar situations if found guilty.
The European Commission's investigation
The European Commission is preparing to charge Apple with antitrust violations related to its near-field communication (NFC) chip. As part of the investigation, the Commission has requested information from Google, Apple, chip-manufacturing companies, and various other organizations.
The investigation concerns a technology standard known as 'near-field communication', or NFC. This technology allows two devices to communicate wirelessly when brought within proximity. This technology is used in smartphones and payment cards for contactless payments.
The Commission believes that Apple's introduction of an NFC restriction into the iPhone has hindered innovation and competition in the industry for peer-to-peer device connections such as payments and other digital identification systems. In addition, this may have prevented mobile telecom operators from using alternative technologies on their networks, resulting in higher consumer costs.
The Commission is currently requesting information from a range of parties related to this matter, including Apple and its competitors such as Google, chip manufacturers Intel and Infineon, smartphone manufacturers Motorola and Nokia, telecom operators Orange Group SA and Telecom Italia Mobile SPA, industry bodies GlobalPlatform and GSMA/Mobile Payments Forum.
It is currently unclear how long this investigation will take or what kind of response Apple will give to the allegations against it by the European Union's antitrust enforcers. However, if found guilty of anti-competitive behavior or breaches of market dominance rules, Apple could face substantial fines or limitations on using its products in Europe – something which could significantly impact its bottom line going forward.
The EU's Antitrust Case
The European Commission recently brought an antitrust case against Apple for allegedly hindering competition in the payments industry by abusing its market power with the iPhone NFC chip. This action comes as a culmination of a two-year investigation into Apple's market practices.
Let's take a closer look at the case.
Alleged abuse of market power
The European Commission has formalized a competition case against Apple for infringing its antitrust rules, specifically due to its alleged abuse of market power. This investigation is the latest in a string of antitrust cases involving tech giants in the EU.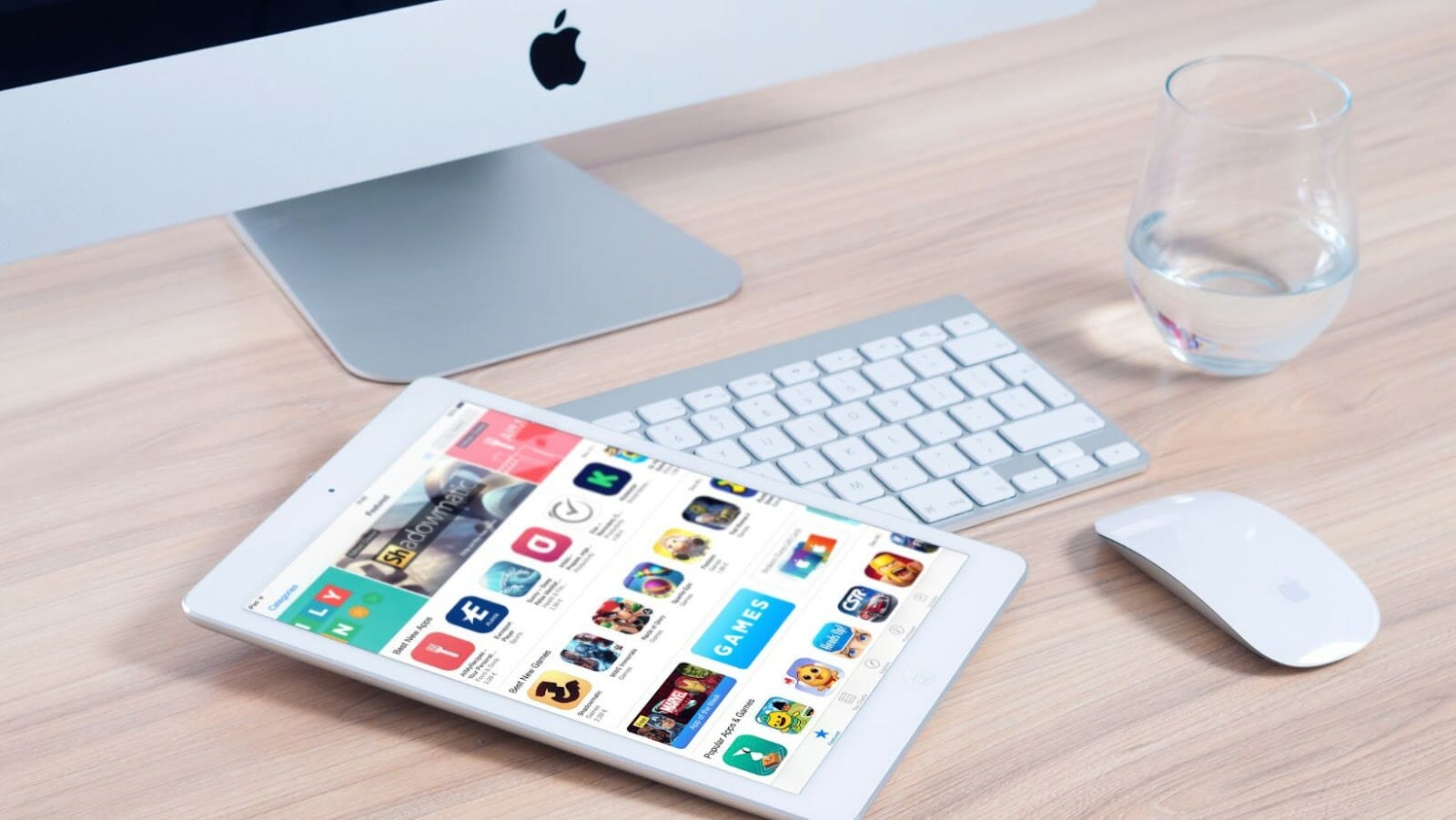 The breach allegedly occurred due to Apple's policies and decisions about their Near Field Communication (NFC) chip technology that allows users to securely store and access digital data on their devices. More specifically, the Commission has highlighted Apple's position as both a processor and distributor of digital products. As a result, controlling which services are allowed onto its mobile devices can prevent rivals from competing.
Apple isn't alone regarding antitrust charges – Google recently faced an €4 billion fine for allegedly restricting the pre-installation of third party apps on their Android operating system. At the same time, Qualcomm was handed a large fine for unfairly preventing competition in cellular chipsets markets.
As such, this case looks into how Apple has used its powerful position in the market to limit competitors' access to customers, disadvantageous innovation and consumer choice within this mobile payments space – potentially leading to higher user prices. In addition, Apple's practices may be affecting app developers/distributors and providers of related services across Europe. As details are still incoming regarding this instance, we can expect updates as the investigation progresses and possible penalties if Apple is found guilty.
Apple's alleged anti-competitive practices
The European Union (EU) is bringing an antitrust case against Apple over an alleged violation of EU competition rules, claiming that the company has abused its market power to stifle competition in the payment-processing market.
Specifically, the case focuses on Apple's use of Near Field Communication (NFC) chips in its iPhones and iPads, which enable customers to securely store and send payments electronically. According to the EU, Apple's refusal to allow other providers access to its NFC technology has prevented potential competitors from entering the market and limited consumer choice by preventing them from using non-Apple payment solutions.
In addition to using its powerful market position to restrict other companies' ability to compete, the European Commission believes that by preventing rivals from entering this market Apple is also hindering innovation in online payments. New players in any industry or sector need to be able to compete:, this helps increase choice for consumers and drives innovation.
The European Commission will also investigate whether Apple improperly bundled services or used other exclusionary tactics when pricing or licensing their payment technologies to restrict its competitors. The Commission will then decide if these practices are anti-competitive under EU regulations.
If found guilty of breaching competition law, the fines can reach up 10% of global turnover – far exceeding those previously levied on tech giants Google and Microsoft. As a result, it will be interesting how this case may lay down a new standard for how tech companies must behave within European markets going forward.
Impact of the Antitrust Case
The EU's antitrust case against Apple has recently made headlines and may significantly impact the tech industry. Apple is being charged for preventing the use of Near Field Communication (NFC) chips by mobile and payment market competitors.
This article will discuss this antitrust case's potential impact and implications on Apple, its competitors, and the tech industry.
Potential fines
The European Commission (EC) has recently revealed that Apple is facing an antitrust charge concerning its use of the Near-Field Communication (NFC) chips in smartphones. If Apple is found guilty it could face fines of up to 10 percent of its global annual sales, which for Fiscal Year 2018 was $265.6 billion.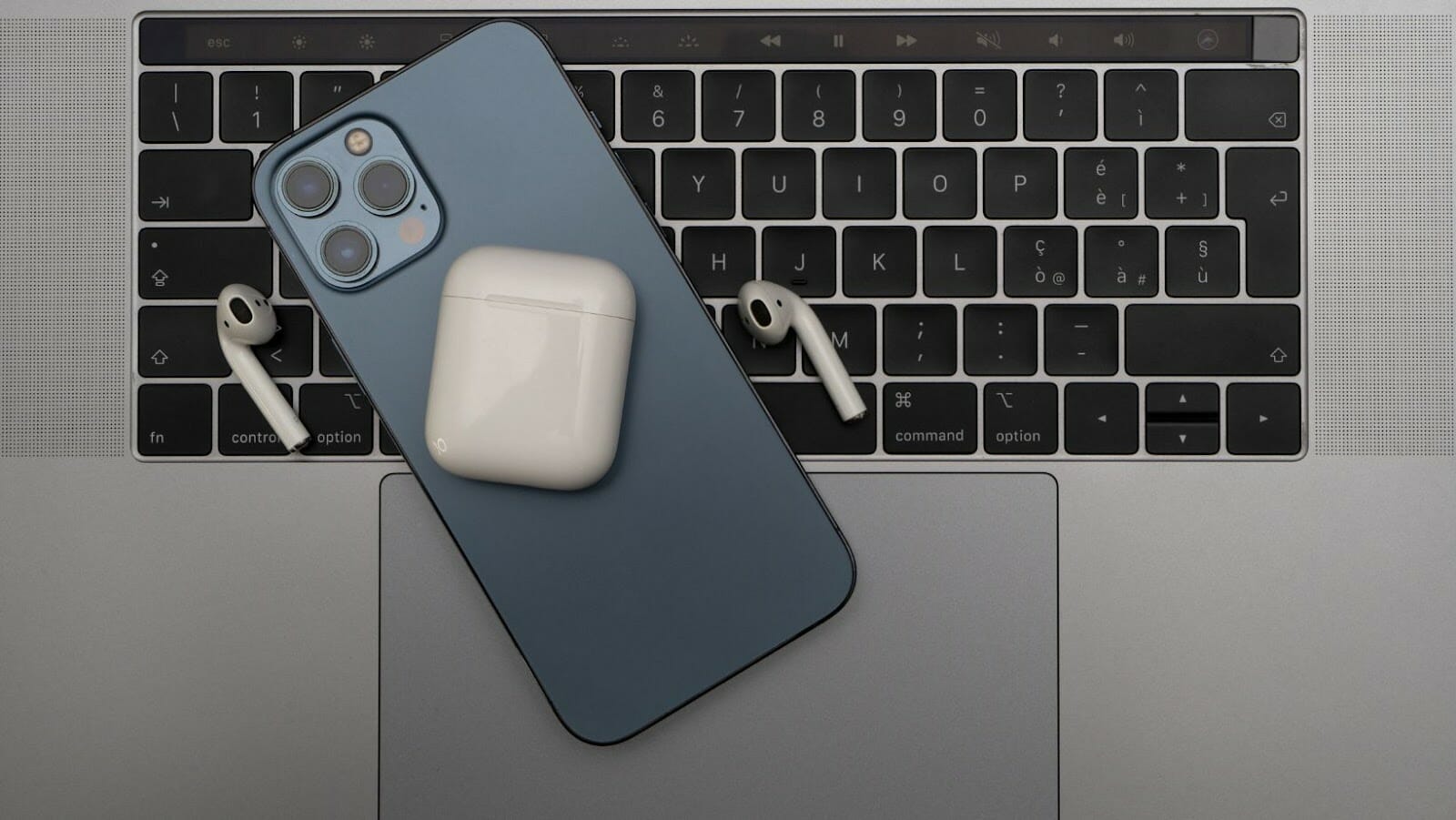 This case builds upon earlier investigations into Apple's behavior related to how it promotes its payment system (Apple Pay) within iOS. It follows similar attempted interventions by the EC against other large companies where it finds evidence of anti-competitive practices. If the EC finds against Apple, it could end up being fined billions of euros in addition to any changes that need to be made to how it markets and runs its payment system.
The fines associated with this case can be severe, so a favorable outcome for Apple would be essential to avoid significant financial penalties, which could have major implications for all aspects of their business and stock price. It remains to be seen what resolution will emerge from this case, but whatever happens will undoubtedly have considerable implications for consumers and businesses.
Impact on Apple's operations
The European Commission's antitrust case against Apple could seriously affect the tech giant's operations. Apple is accused of violating EU competition law by refusing to use open, standardized Near Field Communication chips (NFC) in its latest iPhones. The charges could result in hefty fines and other sanctions and dramatically impact how Apple does business in Europe.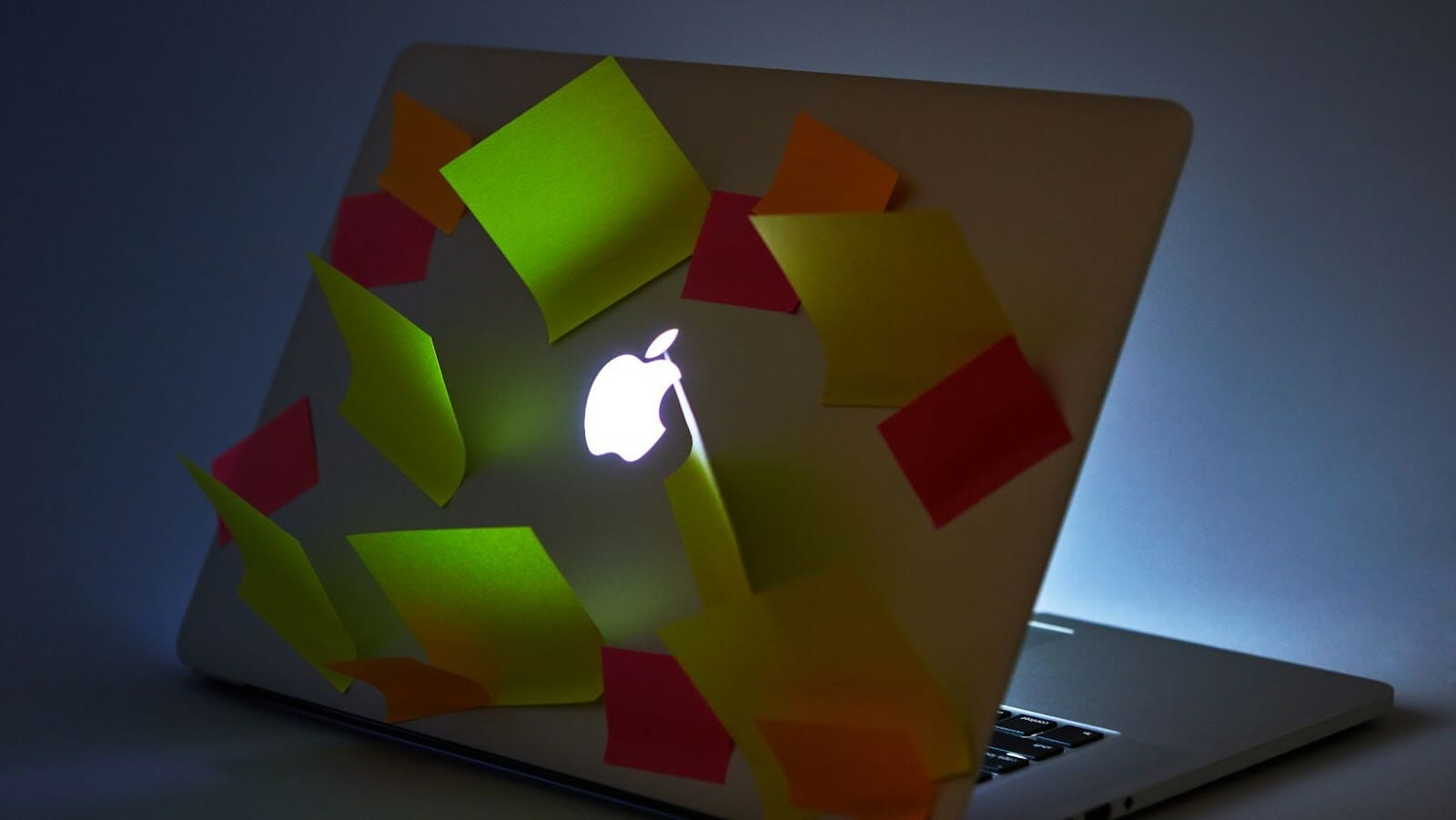 The conflict began when Dutch-based NFC chip supplier NXP Semiconductors accused Apple of breaking EU competition law by using a proprietary chip design that improved its position in the market and disadvantaged rivals. The EC then investigated whether Apple had illegally used predatory pricing to drive out competitors, or used its leverage as a key player in the market to give itself an unfair competitive advantage over rivals.
Forcing Apple to use open NFC technology could mean that its newest iPhone models would lose some capabilities, such as allowing users to make payments from their phones without passing through payment gateways such as PayPal or Visa, operated by third-party companies. This could dramatically affect the company's operations across Europe and beyond, especially if rivals like Google increase their presence in mobile payments markets with open NFC technology.
Apple also has some big potential costs associated with this antitrust case. It faces fines of up to 10% of its worldwide annual revenue if found guilty of anti-competitive practices – more than $6 billion given their recent financial results! Such a fine would be unprecedented compared to any previous antitrust case involving a US tech giant. It could result in major changes at Apple headquarters over the next few years if they are convicted.
Conclusion
In conclusion, the European Commission has determined that Apple's implementation of the NFC chip in its iPhone range of products violated EU antitrust law. The case marks the first instance of a tech company facing an antitrust charge from the EU specifically stemming from its involvement in an industry-wide standard making process.
The EU's concern over Apple's conduct was twofold: first, it tied up to a "near field communication module" that should have been available for all competitors to use on equal terms. Second, it refused to offer potential licensees access to this NFC technology for at least 18 months after it had won Apple's agreement to implement its own NFC technology in iPhones. The European Commission found that these actions had resulted in lower competitive pressure and restricted consumer choice within the smartphone market.
Apple was therefore issued an €80 million fine and was obliged to put forward "structural measures" within seven weeks to ensure they do not engage in similar behavior that may restrict competition going forward.
About The Author