Use Your GoPro To Get The Best Travel Footage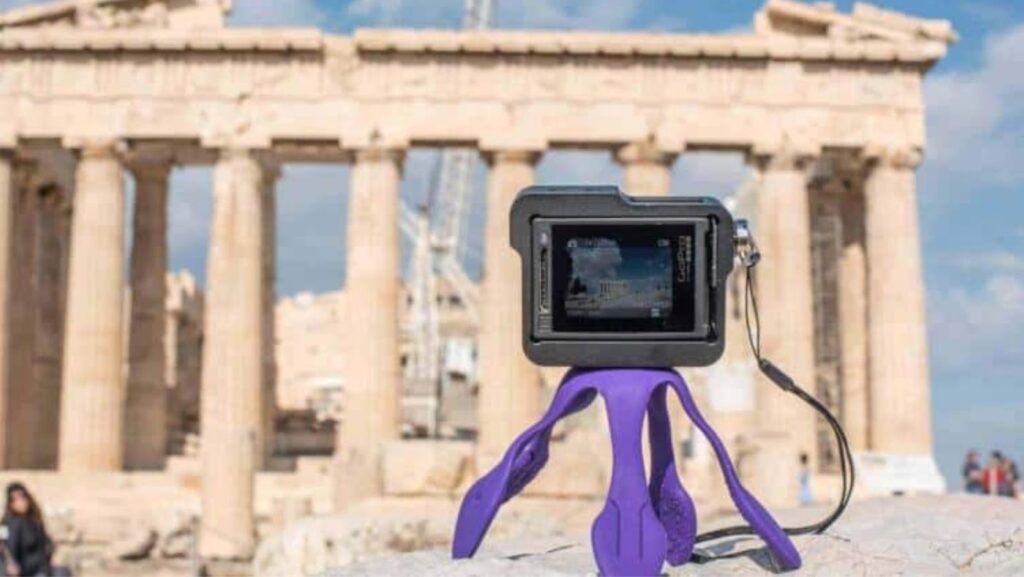 When it comes to capturing amazing travel footage, a GoPro is the perfect camera to use! With its small size and versatile features, a GoPro can help you capture stunning footage of your travels. In this post, we will give you all the tips and tricks you need to know in order to make the most of your GoPro while on vacation. So whether you're a first-time GoPro user or looking to up your travel video game, read on for our best tips!
Get creative with your shots
One of the best things about using a GoPro is that you can be creative with your shots. With its small size, you can mount it in all sorts of places to get unique perspectives of your surroundings. So get creative with your shots and think outside the box! Here are some ideas to get you started:
-Mount it on your helmet or bike to get first-person perspective shots
-Put it on a tripod and capture time-lapses of landmarks or sunset
-Hold it in your hand to film while exploring new places
Use the right settings
Depending on what you're trying to capture, you'll want to make sure you're using the right settings on your GoPro. For example, if you're trying to film fast-paced action shots, you'll want to use a higher frame rate. On the other hand, if you're looking to capture stunning scenery, opt for a lower frame rate so you can have a longer video.
Here are some general tips for using the right settings on your GoPro:
-For action shots, use a higher frame rate such as 60fps or 120fps
-For slower moments or scenery, use a lower frame rate like 24fps or 30fps
-Use HDR mode for scenes with high contrast
– Experiment with different field of views to get the look you want
Edit and share your footage
Once you've captured all your amazing travel footage, it's time to edit and share it with the world! Luckily, there are plenty of easy-to-use video editing software programs out there that even beginners can use. We recommend using GoPro Studio or iMovie to edit your videos.
How to make a timelapse with gopro
A time lapse is a great way to capture a scene that changes slowly over time. To create a time lapse with your GoPro, you'll need to first mount your GoPro securely. We recommend using a tripod for this. Then, set your GoPro to time-lapse mode and choose the interval you want it to take photos at. For example, if you want one photo every 10 seconds, you would set the interval to 10 seconds. Once you have your GoPro all set up, let it do its thing and capture the scene!
Tips for shooting night footage with your gopro
If you want to capture some amazing night footage, there are a few things you should keep in mind. First, you'll need to use a tripod or some other form of stabilization. This is because night footage can be quite shaky and blurry if it's not properly stabilized. Second, you'll need to set your GoPro to night mode. This mode will help to optimize the camera's settings for low light conditions. Finally, you'll need to be patient and take your time when shooting night footage. It can be tempting to rush through the process, but it's important to take your time and get the shots that you really want. With a little bit of practice, you'll be able to get some truly stunning results.
About The Author