YouTube TV Doesn't Carry Bally Sports (& Probably Won't)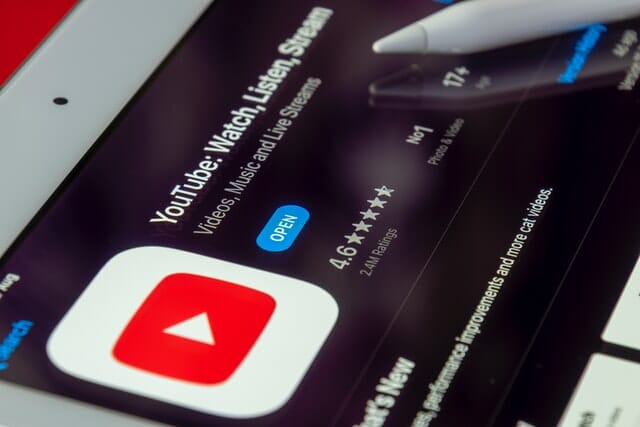 Bally Sports is an American company that owns and operates a variety of sports-related businesses. YouTube TV offers the best live sports streaming service in the United States, but it's not available on all devices.
YouTube TV is a new streaming service that brings live television to the internet. The catch? It's only available in select cities at this point, and it doesn't carry Bally Sports or any other broadcaster sporting events.
Bally Sports is not available on YouTube TV, and it is unlikely to be added anytime soon. While YouTube TV does not have access to a lot of channels, the situation with Bally Sports is a bit different owing to YouTube TV's experience with Fox RSNs and Sinclair Broadcast Group.
Bally Sports replaced Fox Sports regional networks throughout the nation on March 31. That is, Sinclair owns 19 of the formerly branded Fox Sports RSNs. The two remaining RSNs, Fox Sports Carolina and Fox Sports Tennessee, were absorbed by Bally Sports South and Bally Sports Southeast, respectively, as part of the rebranding.
YouTube TV is not a cheap alternative for live TV streaming at $64.99 per month. However, the program has a variety of premium features that serve to increase its worth. This is in addition to a channel lineup that is regularly updated. While there have been many new channels created, there have also been those that have been withdrawn.
Will Bally Sports be shown on YouTube TV?
Bally Sports is not expected to be shown on YouTube TV. While YouTube TV used to broadcast a number of Fox Sports RSNs, the live tv streaming service deleted them in 2020. Along with YES Network, 19 RSNs were deleted from the channel roster. When the previous arrangement came to an end, YouTube TV and Sinclair were unable to agree on carriage conditions, therefore they were dropped.
The Fox Sports RSNs have been renamed as Bally Sports since then. Apart from the rebranding, not much has changed. These are the same channels as previously, and they are constrained by the same agreements. Or, in the case of YouTube TV, the absence of a prior arrangement.
While the Bally rebranding has reignited interest in the RSNs, there is no indication that YouTube TV intends to bring them back. If it was a plausible scenario, an agreement would have been struck sooner rather than later, preventing the channels from being deleted in the first place. In fact, several customers have contacted YouTube TV to inquire about Bally Sports being included to the channel roster. Although YouTube TV's continuous answer does not rule out the prospect of the channels returning, the responses do make it apparent that Bally Sports will not be added in the future.
As a result of all of this, it seems that Bally Sports will not be accessible on YouTube TV anytime soon. It's not that YouTube TV doesn't want to carry them, or that Sinclair doesn't want YouTube TV to offer them; it's just that the two sides couldn't come to an agreement that they both liked. However, this is a far larger problem than YouTube TV.
It's more than just a YouTube TV issue.
Although the cancellation of Fox Sports RSNs by YouTube TV in 2020 impacted many users, it is not the only live TV streaming service that has failed to reach an agreement with Sinclair. Hulu Live TV eliminated several of the same regional sports networks around the same time that YouTube TV did, hurting millions of additional customers and lowering the possibilities for viewing local live sports.
Sling TV and fuboTV both canceled Fox RSNs owned by Sinclair in 2019, and fuboTV did the same at the beginning of 2020. The fact that so many providers have lost the same channels for the same reason just adds to the likelihood that YouTube TV will not add Bally Sports.
AT&T TV is currently the only major live TV streaming service that offers Bally Sports. Additionally, there are no assurances that this will always remain the case. Unless the two parties can agree on new terms before AT&T TV's existing arrangement with Sinclair ends, the channels may be deleted.
Summary of Bally Sports on YouTube TV
At this time, there are no plans for YouTube TV to add Bally Sports to its channel list. Bally Sports is essentially a rebranding of numerous Fox Sports RSNs that were all shut down by YouTube TV in 2020. There's no reason to believe YouTube TV and Sinclair would suddenly agree on a new arrangement after these channels were withdrawn due to unsuccessful discussions with Sinclair.
This isn't, however, a problem that solely impacts YouTube TV. Almost all of the major live TV streaming providers have discontinued the same networks in recent years, owing to expiration of existing agreements. AT&T TV was the sole provider that carried Fox Sports RSNs before the rebrand, and the situation remains the same now that the channels are Bally Sports.
See how YouTube TV's Sports Plus stacks up against fuboTV's Sports Plus.
The "who carries bally sports network" is a question that many people have asked. The answer is that the only streaming service that has Bally Sports is YouTube TV.
Frequently Asked Questions
Does YouTube TV include Bally Sports?
A: Unfortunately, this service is not offered on YouTube TV. You can try to find it elsewhere or use a different streaming service like Sling TV or PlayStation Vue.
Why cant I stream Bally Sports?
A: Unfortunately, Bally has not yet released a PS4 streaming app.
Is Bally Sports Southwest on YouTube TV?
A: Bally Sports Southwest is not on YouTube TV. They will be happy to hear that they are able to watch it with their PS4 and Xbox One console, or Roku device though.
Related Tags
bally's sports network streaming
bally sports hulu
at&t tv bally sports
bally sports youtube tv reddit
bally sports live stream free