What does this mean for the future of Kubernetes security?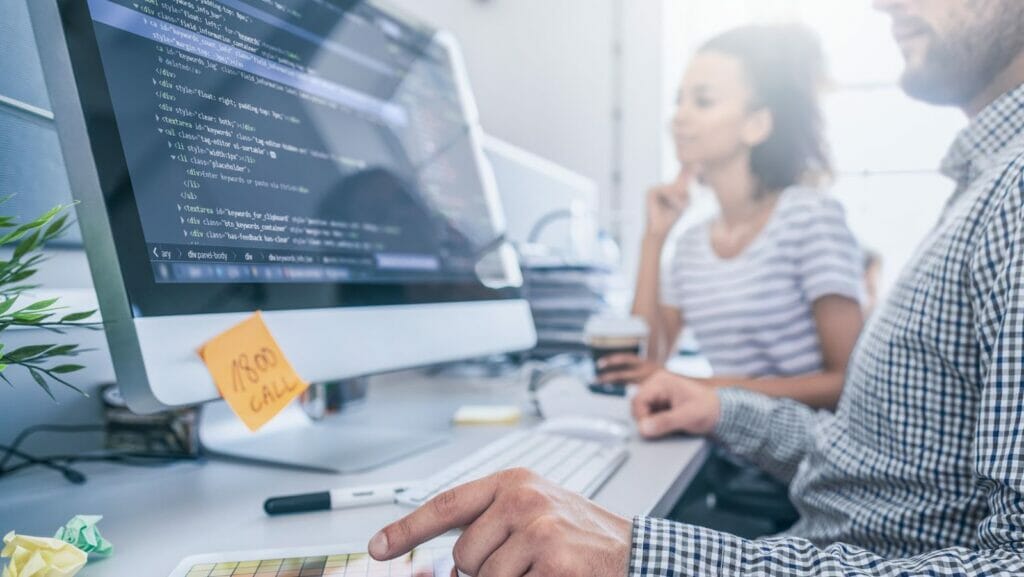 Kubernetes security startup Alcide acquired by Rapid7 for $50M
Rapid7's recent acquisition of the Kubernetes security startup Alcide for $50M is a sign of things to come in the cloud-native security space.
With this acquisition, Rapid7 has a powerful new tool to help them protect their customers' cloud-based infrastructure.
This article will investigate the implications of this acquisition for the future of Kubernetes security.
Overview of Kubernetes
Kubernetes is an open-source platform that makes deploying and managing distributed applications much easier. It is designed to automate deployment, scaling and management of containerized applications. Kubernetes works by orchestrating containers, which are the package format used to package up application code and its dependencies so it can be easily moved and deployed anywhere. As a result, this platform offers incredible scalability and flexibility, making Kubernetes the go-to tool for enterprises, SaaS companies and cloud-native developers who need a reliable system for running their microservices in production.
Kubernetes was initially developed by Google but is now maintained, developed, and improved upon collaboratively by a large community of developers worldwide. This open source-style collaboration has been key to Kubernete's success, which has grown dramatically over the years as one of the most popular cloud platforms today.
However, this growth brings new challenges such as security vulnerabilities in containerized applications due to misconfigurations or malicious attacks against clusters on cloud providers. In addition, several high-profile data breaches in recent years have been made possible through compromised nodes on Kubernetes clusters. Consequently, organizations must now ensure their Kubernetes environments are properly secured against potential threats to protect their data from malicious actors. This raises important questions about how organisations can best secure and monitor their Kubernetes environment for any intrusions or misconfigurations that may leave them vulnerable to future data breaches or cyber attacks.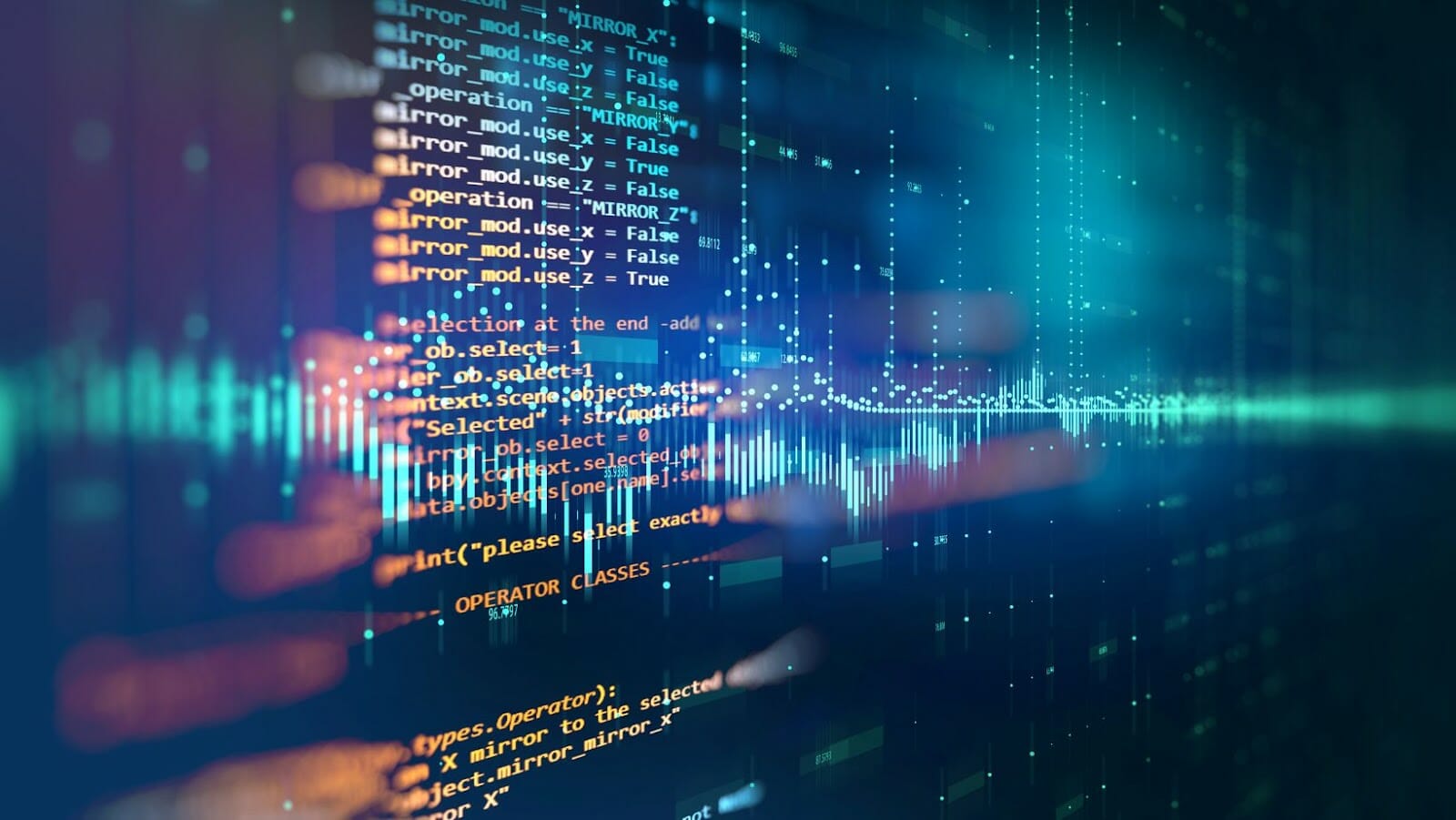 Overview of Alcide
Kubernetes is becoming increasingly popular, as organisations see it as an effective way to manage their containerized environment. However, as with any technology, as the use of Kubernetes continues to grow, it has created a need for more robust security controls. Alcide is one of the leading solutions for securing Kubernetes deployments and ensuring that systems remain secure and compliant.
In this article, we will provide an overview of Alcide, including its key features, benefits and what makes it stand out from other solutions in the market. We will also examine some available pricing models for Alcide and discuss how organisations can maximise their ROI from this solution. Finally, we will look at what this means for the future of Kubernetes security and how Alcide can help organisations stay safe in 2021 and beyond.
Rapid7 Acquisition of Alcide
In a move that could revolutionise the Kubernetes security space, Rapid7 announced its acquisition of Alcide, a startup focused on providing comprehensive Kubernetes security solutions. The acquisition is valued at up to $50M and is set to further solidify Rapid7's growing presence in the Kubernetes security space.
Let's dig deeper to understand how this acquisition could impact the future of Kubernetes security.
Overview of Rapid7
Rapid7 is a leading provider of security analytics software and services. Founded in 2000, the company has become a trusted security partner for more than 12,000 organisations worldwide. Rapid7 solutions protect companies from botnets, malicious insiders, and data loss. The company's portfolio also includes advanced analytics solutions that detect insider attacks and risks.
Rapid7's acquisition of the Israeli security startup Alcide underscores the importance of cloud-native security as more organisations are moving their applications and infrastructure to cloud-based Kubernetes environments. Alcide's Kubernetes security solutions provide prevention, detection, compliance automation and response capabilities to help companies secure their containerized applications.
The acquisition by Rapid7 brings further insight into the future of Kubernetes security as a strategic offering in its own right, enabling organisations worldwide to quickly reduce exposure related to public cloud deployments while improving compliance assurance and operational efficiencies across hybrid cloud estates.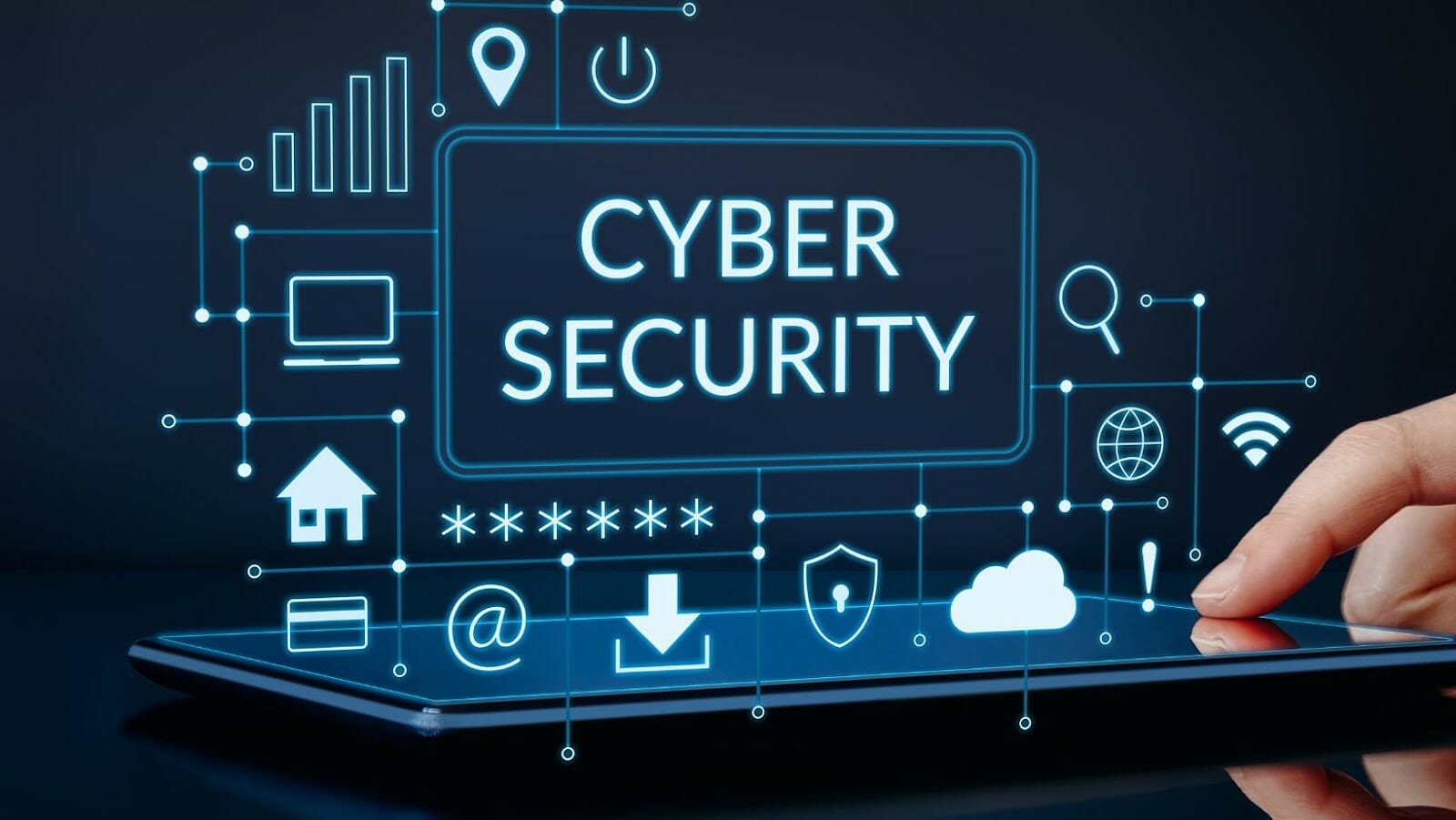 Reasons for Acquisition
Rapid7's recent acquisition of Alcide was an important step in strengthening their existing security platform. Alcide's Kubernetes-native technology has put them ahead of the competition in providing cloud security and compliance services, making them an ideal addition to Rapid7's already robust offering. In addition, the acquisition allows Rapid7 to extend its capabilities into DevOps security for containers and microservices, making it a more powerful enterprise security platform for enterprises.
From Rapid7's perspective, several benefits to the acquisition should lead to improved security for users across the DevOps pipeline. By leveraging Alcide's cutting-edge technologies, such as its AI-driven real-time audit engine, organisations can increase their visibility into the health and state of their cluster deployments to proactively identify threats before any incident occurs. Additionally, enterprises benefit from extended policy enforcement capabilities that help bridge gaps between governance, risk management and compliance while providing enhanced proactive protection at runtime.
By integrating end-to-end automation with high levels of situational awareness and control over cloud resources using signature libraries, threat intelligence collection and analysis engines, organisations can enhance their ability to quickly detect malicious activity and respond accordingly – providing a proactive layer of defence against potential cyber threats before they can cause any damage or disruption of business operations. Additionally, Rapid7's existing capabilities around vulnerability management and incident response combine nicely with Alcide's technologies to provide greater insights into Kubernetes environments which helps ensure secure operation no matter what environment is being used by an enterprise.
Overall this acquisition signals a promising future for Kubernetes security as Rapid7 looks set to use its strategic alliance with Alcide to propel itself forward as a powerful contender in the ever-evolving cybersecurity scene.
Implications of Acquisition
A recent acquisition of a Kubernetes security startup, Alcide, by Rapid7 has significant implications for the future of Kubernetes security. By acquiring Alcide for $50M, Rapid7 has brought a powerful Kubernetes security tool into its portfolio and further solidified its position in the fast-growing cloud security space.
Through this acquisition, Rapid7 has a unique opportunity to address cloud-native applications' rapidly changing security needs. Thus, it is important to analyse and understand the implications of this acquisition for the future of Kubernetes security.
Impact on Kubernetes Security
The acquisition of the container orchestration platform Kubernetes by Microsoft Azure in late 2018 may have significant implications for the future of Kubernetes security. Because Microsoft is a well known leader in cloud computing and business software, many industry experts feel that this will necessarily lead to stronger security advancements for the platform going forward.
The acquisition could also increase user adoption of Kubernetes due to Microsoft's power in the market and its ability to attract new users with its lower entry costs and larger ecosystem. In addition, this could benefit resources such as cloud computing costs and scalability, which would be advantageous to customers who use or are planning to use the platform.
In addition, those users could benefit from more effective methods of monitoring their clusters, such as automatic remediation and visualisation capabilities provided by Azure's advanced automation system. This would streamline team processes while providing customers with more accurate detection capabilities when alerted on potential threats or vulnerabilities.
The deal also allows tighter integration between Kubernetes and other elements of the Cloud Native Computing Foundation (CNCF), such as Helm Charts, enabling developers and operators access better support services while ensuring adherence to strict compliance standards and adequacy.
Overall, this acquisition seems beneficial for everyone involved; Microsoft Azure will gain a large customer base by providing access to cutting-edge tools like containers through their existing offerings, while existing users benefit from improved security systems on the platform itself as well as greater integration with other key components such as Helm Charts. By leveraging these new opportunities moving forward, Kubernetes users will likely experience increased protection from potential threats while enjoying greater flexibility when working with more powerful tools tailored specifically for their needs.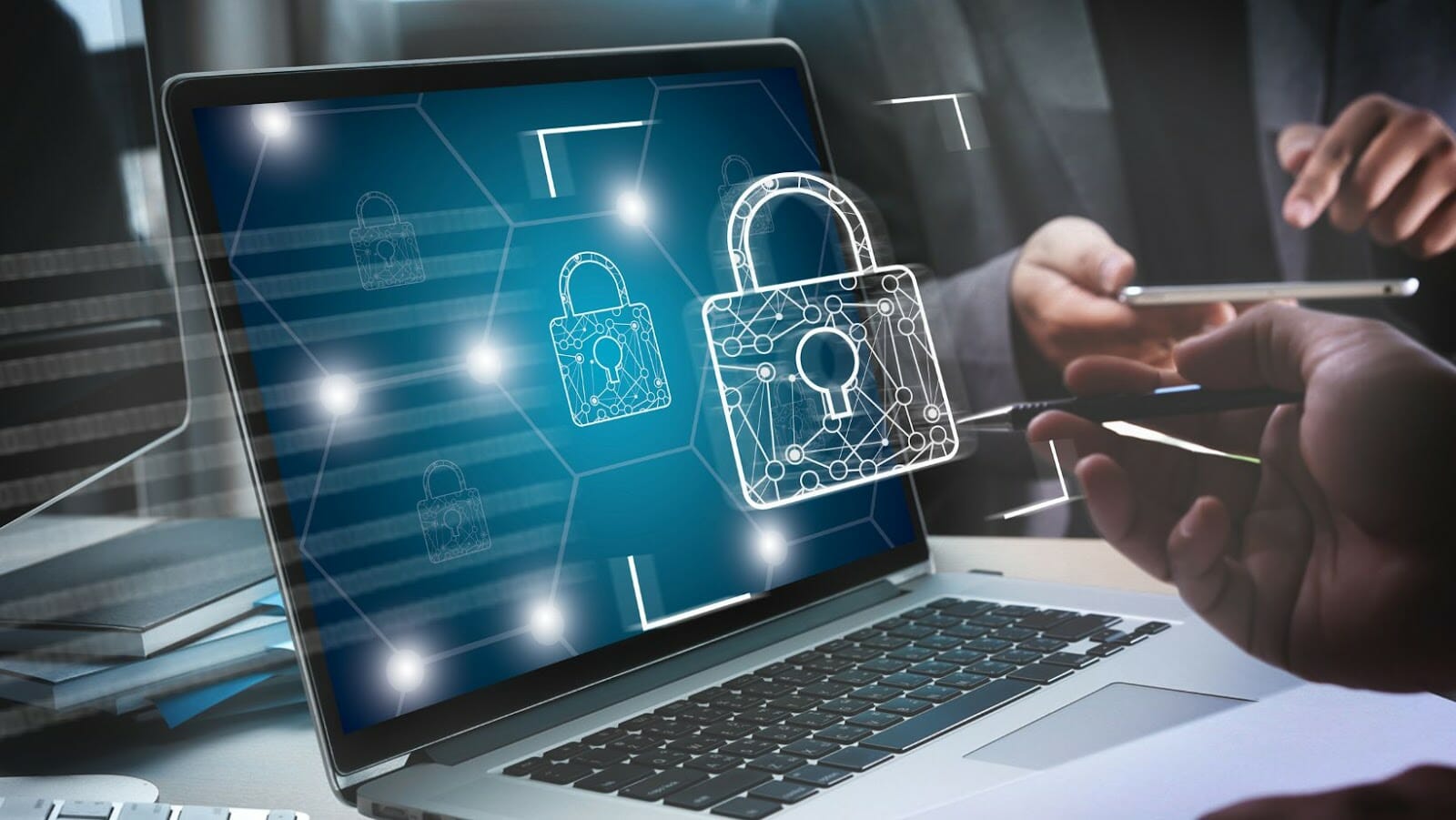 Impact on Kubernetes Ecosystem
VMWare's recent acquisition of Sysdig has big implications for the Kubernetes security ecosystem. As more cloud solutions become available, companies search for ways to deploy, secure and manage their Kubernetes clusters on-premises and in the cloud. In addition, security threats have been a major concern for many organisations planning their K8s deployments. Now, with Sysdig under VMWare's umbrella, many are wondering what the future holds for this important component of the K8s ecosystem.
With this acquisition, most speculate that VMWare will provide new security-related services to help advance enterprise Kubernetes deployments. Additionally, it is expected that VMWare will leverage Sysdig's expertise in providing detailed visibility into container workflows – currently lacking in most solutions. As such, it is likely that VMWare's solution may include features such as container orchestrator workload analysis and threat protection capabilities so users can quickly detect and respond to malicious activities.
Furthermore, given its close relationship with Microsoft Azure Stack, it is possible that an integration could be established between Sysdig solutions and Azure resources. This would enable organisations to easily monitor workloads running on platforms like Amazon Web Services (AWS) and Microsoft Azure from a single dashboard using Sysdig Secure or Falco open source security product (or similar solution).
The move by VMWare could potentially shape a new model for acquiring outside solutions as part of their existing offerings — something that could significantly change how enterprises approach building out their infrastructure stack to accommodate Kubernetes clusters going forward. Indeed, suppose other large players follow suit. In that case, we may see a new consolidated model arise where companies look towards acquiring (ease of deployment) rather than building bespoke toolsets dedicated to handling Kubernetes workloads from end-to-end.
Impact on Kubernetes Startups
The security implications of the Google-GitHub acquisition are far reaching, but the direct effect on Kubernetes startups is of particular interest. With its significant financial benefits, access to a larger user base, and more powerful technology, Microsoft's purchase of GitHub will certainly strengthen its overall position in software development. However, there's been substantial discussion about what this will mean for growing Kubernetes startups.
Kubernetes startups often leverage GitHub and Google Cloud Platform (GCP). However, with Microsoft now owning GitHub and Google assembling increasingly capable cloud offerings that include GKE (Google Kubernetes Engine) and other services dedicated to managing containerized environments, these startups may now find themselves competing against industry giants for customers. It could also incentivize them to bundle their offerings with major cloud vendors instead of selling stand-alone services.
If companies perceive advantages in doing so, it could reshape the entire Kubernetes startup landscape. For example, companies that are typically independent contractors may suddenly find themselves working around vendors' proprietary technologies or potential incompatibilities—challenges often better faced under enterprise models or interoperability agreements like the ​Cloud Native Computing Foundation​ or ​Kubernetes By Example​ frameworks.
We can only speculate what this might mean for small businesses trying to break into a rapidly expanding market such as the cloud-native arena. What's certain however is that the future landscape for Kubernetes startups—like everything else in this fast-changing technology world—will be shaped wholly by customer demand and vendor initiatives formulated in its wake.
About The Author